Senior liberal arts major and Kansas City track and field sprinter Micaela Martin first started running track her freshman year of high school.
  Originally from Sand Springs, Oklahoma, Martin only started running because her dad told her she needed to stay in shape for basketball season, but she ended up loving it.
  "Track helps me be myself," Martin said.
  However, her passion for track has not been without complications; Martin broke her ankle her junior year and her foot last year. Despite those injuries, she broke a school record and the best part for her was seeing everyone's excitement.
  "It's been a long journey in college. I've been hurt, transferred and done a lot of things," Martin said. "It was just really cool to see everybody supporting each other."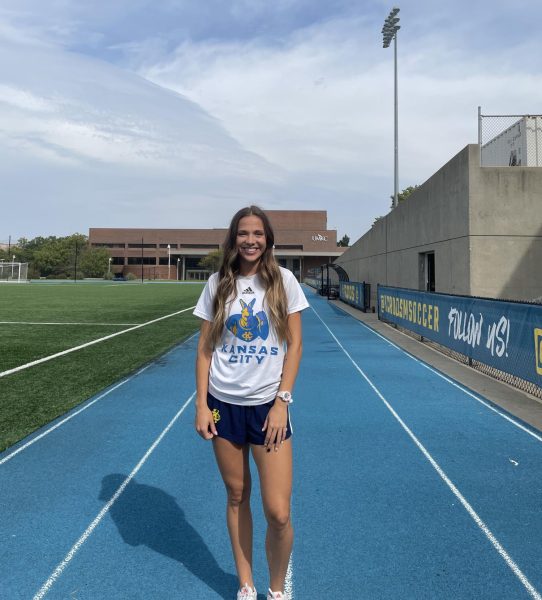 Martin's biggest influences have been her parents and coaches. Clif Mitchell has been Martin's coach since she was 17 and has had an especially large impact on who she is as an athlete. Mitchell is now a part of the track and field coaching staff and continues to help Martin grow. 
  Martin hopes to coach track in the future, she even said she would love to coach here in Kansas City.
  In the meantime, Martin hopes for a successful season on the track and reflects on her friendships within the team.
  "I just want to have the best year possible. Hopefully break some school records along the way and then see where that takes me," said Martin. "The best part of competing here [is] probably just my teammates. Getting to compete within your team and then seeing that progress translate to the track is really fun."
  During her free time Martin loves to hike, paint and visit coffee shops around Kansas City.
  For more information about Kansas City Track and Field visit here.