Dri Hernaez, a third-year MFA acting candidate at UMKC, didn't expect to find a career in acting, but KC Rep Spencer Theater helped her grasp her lifelong dreams. 
  Hernaez began her education in Hawaii, pursuing elementary education, while doing small shows for her local college theater. After participating in a small indie feature film and receiving encouragement from her producers, she realized there needed to be a change in her course plan.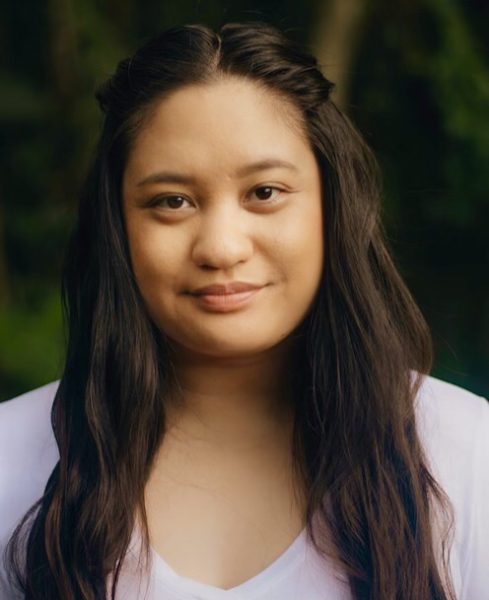 Through URTA, a yearly event held to bring in MFA students to audition for top theater programs nationwide, she was recruited to UMKC. 
  "Their belief in me helped me realize that even if it was going to be hard, I wanted to try. I didn't want to live my life regretting that I didn't do it, that was the push," Hernaez said. "Getting into the program was a reaffirmation that I should keep going."
  She explained that UMKC assisted in setting her up with lasting connections in the theater community. Being able to learn from professors experienced in the field provided irreplaceable guidance to Hernaez.
"As an adult, it is so hard to make friends, and theater forces you to be vulnerable and open to people you just met which can create life-long connections that you wouldn't have gotten otherwise," the grad student said. 
  The Conservatory student performed in this fall's production of "Cyrano de Bergerac," and was a part of "Peter Pan and Wendy" in the spring of 2023. 
  Hernaez belongs to one of four UMKC grad students in "Cyrano" who play roles in the ensemble, such as an annoying person, messenger and soldier. She works alongside award-winning actors, such as Ito Aghayere and Jame Chenn, who have starred in television, Broadway and off-Broadway shows.
  The budding star plans on being in more shows with KC Rep, she shares that acting fulfills her spiritual and emotional health. 
  "I just love stepping into roles and being able to explore different humans and embody them in a way that honors the character," Hernaez said. "It's very cathartic and therapeutic for me to look deep into someone's mindset."
  Hernaez disclosed she couldn't have done without her team. Throughout her time at UMKC, she found her life-long best friend and deep-rooted connections. 
  KC Rep provided her with the chance to be a part of the creation of roles, especially with the wardrobe and character development. She said that four years ago, she couldn't have imagined being in this position now. 
  "I never thought that I would be doing this, like working with James Chunn, who was on The Walking Dead, and Ito Aghayere, who did Star Trek, don't seem real," the actor said. "For it to come to reality is mind-blowing."
  She plans on graduating in spring of 2024 and plans on lining up auditions and seeking out theaters that she loves as she prepares. 
  The UMKC student wants to embolden others to go after what makes them feel most satisfied in life. 
  "If you want to do something and have a passion, I believe that is the thing you are meant to do in life," Hernaez said. "You feel more connected to yourself and your body, and that's worth pursuing."