SGA Appoints Abigail Weiler as Chief of Staff
SGA President Mahreen Ansari appointed Abigail Weiler as chief of staff this week, making her one of the first freshmen to serve on the executive branch in at least four years.
Weiler is a political science major, serves as the secretary for UMKC Delta Zeta, and writes for HerCampus at UMKC.
"We liked that Abbie was a freshman, as one of our goals was to get students more involved with SGA during their freshman and sophomore years," said SGA Press Secretary Krithika Selvarajoo.
Weiler said she was initially drawn to the organization because of her sister, Emma Weiler, who served as the speaker of the senate during the 2019-20 school year.
"I kinda came in knowing that I wanted to get involved," said Weiler. "I like being busy. It keeps me on my toes and I like doing things that I'm passionate about. As soon as I saw SGA was looking for a chief of staff I thought it would be a great way to get my foot in the door and serve as a freshman, so I decided to apply."
According to the SGA bylaws, the chief of staff is responsible for maintaining an accurate schedule for the executive board, organizing the ideas discussed in meetings, reaching out to resources and partners and coordinating with the press secretary for events and news releases.
Weiler said she participated in a myriad of activities and organizations in high school, including student council, varsity golf, international baccalaureate and multiple volunteer organizations that helped prepare her for the new role.
The Springfield, MO native first became interested in political science as a high school sophomore after working with her fellow Central High School students to organize a town hall on gun safety following the 2018 Parkland school shooting.
"That was one of the first times I felt really passionate about something, so I knew after that I wanted to advocate for people and make change," said Weiler.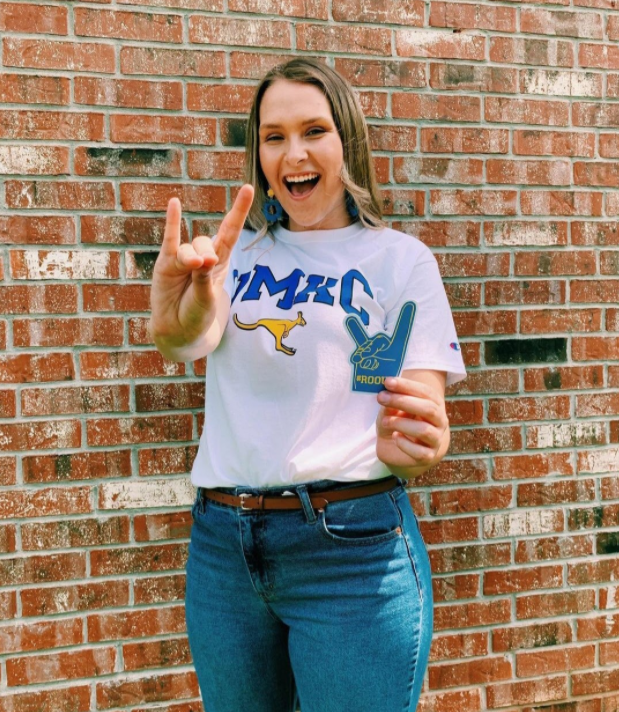 Selvarajoo said Weiler's application showed that she would have the dedication to "not only meet expectations, but to also surpass these expectations and provide new perspectives to the table."
Weiler said sharing her view as a college freshman is what she is most excited about.
"I don't think any college freshman can say that this year at all has been what we had been planning or dreaming of for our first year of college," said Weiler. "As a member of the first class to have our entire college experience clouded by COVID-19, I think I can bring a really unique perspective to the conversations that are had on [the Executive Council]."
Weiler said she loves meeting new people and is excited to make more connections with people on campus through SGA and act as a voice for students.
"I think it's fascinating how students can bring about such lasting change on campus, so I'm excited to just see what the role entails," said Weiler. "I'd love if students have anything they want to say or if they're someone who wants to get involved on campus I would happily talk to them"