Fostering dogs for "Dog Days Out" at the Kansas City Pet Project is a way you can help out shelter pups who need a break. 
  If you miss your pet at home or don't want to pay ridiculous pet rent fees, this program is a great alternative.
  Sadie Ford, a canine foster coordinator at KCPP, helped me pick out a good dog to foster that was compatible with my personality and preferences.
  "The program helps us learn about that pet's behavior and their likes and dislikes," Ford said.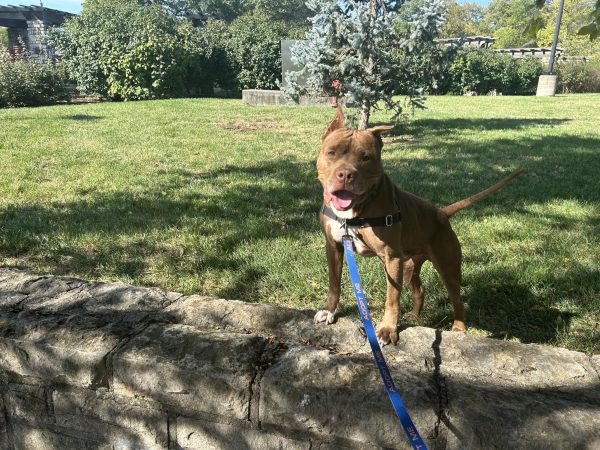 "This helps us create biographies and provide more information to a potential adopter/foster we would not have gotten otherwise." 
  I met the sweetest dog who had been at the shelter since August.
   Ripkin, the 5-year-old Pitbull, stole my heart and is the reason I will be going back to KCPP to foster more dogs. He was brought to the shelter after being found on the side of I-29 and has been looking for a permanent home since. 
  KCPP provided treats, water and a blanket for Ripkin's day out. 
 Together, Ripkin and I went to Loose Park and chased some squirrels. After we tired ourselves, we sat in the grass on a blanket and basked in the sun. 
   He loved riding in the car and sticking his head out of the window. Before I took him back to the shelter, we stopped by Sonic and grabbed a pup cup.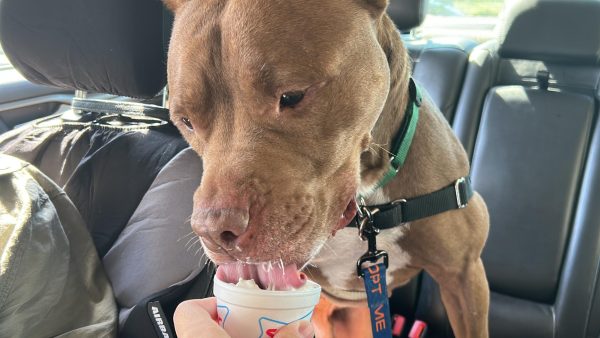 I loved almost every minute of this experience, however picking up his huge piles of poop was not my favorite. 
  It was heartbreaking to take him back at the end. It hurt my soul a little, but ultimately I know I helped him take a break for a day.
  The entire set-up process was super easy. After filling out a foster dog signup form, I made an appointment, which could be anytime from 10 a.m. to 6 p.m. With all the materials given, it felt like Ripkin was actually mine for the day.
  What are you waiting for? Go help out a shelter dog today!
  To foster a dog for a day, click here, and to see Ripkin, click here.