A Group of SGA Senators are Forming an Environmental Council
With rising concerns, a group of students is trying to ensure we care for our environment
  A group of senators is petitioning for support from the Student Government Association on Feb. 20 to form an environment student council. 
  SGA Internal Affairs Director Cameron Quick said their goal is to "give students the opportunity to make doable, daily routines to encourage not only when they are a student on campus but after they graduate."
  He mentions many students want to help the environment but cannot make a change alone. Quick stressed the importance of everyone doing little things toward the same goal.
  Senator Adriana Paez is a former social worker and current UMKC student who said she seeks to increase awareness about environmental problems and solutions. Making sure everyone knows their impact on the environment and how to help is key.
  What is important is "Elevating our knowledge and awareness around the issue of climate and environmental sustainability," said Paez.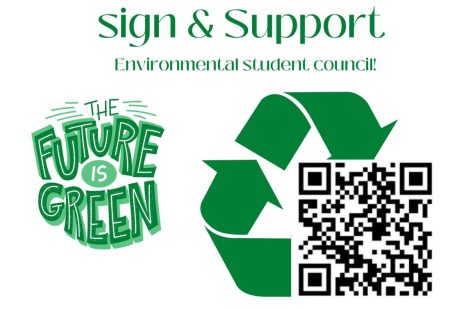 The senators do not put this expectation on the students alone. Andrew Tracey, a third-year psychology and sociology major, mentions keeping the whole campus up to date. He pointed out that many of the environmental posters throughout the school are outdated as far back as 2014.
  Implementing campus changes is also complex because UMKC only has one active landscaper after staff restructuring due to COVID. Better climate habits would not only make the environment healthier but the students as well.
  "As things continue to progress and get worse, health and the climate crisis are going to continue to get worse," said Justice Horn, a first-year MBA student.
  Horn worked as a climate justice worker on the Climate Protection and Resiliency Plan for KC and encourages others to read many of the policies mentioned.
  The senators are petitioning for their council on Feb. 20 and encourage everyone to sign their petition to show support.