As the first weeks of school pass, the Oak Street development project continues to trend in multiple directions. 
  According to a source close to the situation, Chancellor Mauli G. Agrawal is still awaiting the proposal from multiple developers. While the Request For Proposal (RFP) asked for plans to be submitted on July 21, the reviewing process can take months until bidding begins. 
  There are also reports that the owner of Pizza 51 was approached by a developer to purchase the location for the Oak Street project.  
  President of Student Government Association (SGA), Ophelia Griffen said she is excited about the prospect of the arena and what it could bring to campus however, she was not aware of such plans until the first SGA meeting.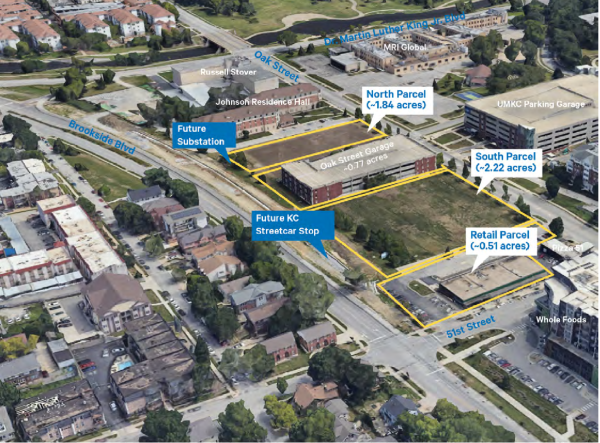 "Community is what we need right now," Griffen said. "From what I heard, the arena is a good idea to help bring the community together, which is what we've been lacking since COVID."
  While the Chancellor has also noted this need to come together, Griffen said she would rather focus on UMKC students having a place to live.
  This year the university enrolled its highest number of students in orientation and needed to reserve five move-in days rather than its usual two. Additionally, students whose only option may be living in the dorms were waitlisted.
  "If Johnson and Oak [Dorms] are almost at full capacity, I'd prefer us putting the money to a dorm rather than an arena because students need a place to live," Griffen said. "We need to focus on the students rather than what we could add to campus."
  Personnel within KC Athletics are excited to get the proposal passed as well, concluding that a new arena will boost the organization to new heights. One of the more short-term plans to help push the department in a positive direction is the renovation of the men's locker room. 
  The UM System Board of Curators will arrive at UMKC on Sept. 7 to discuss the overall project and what the future looks like for the Volker Campus.
  Roo News will provide updates on this story.