Cafe Corazon, established in 2019, is a local Latino and Indigenous owned coffee shop that brings an unparalleled perspective to the Kansas City coffee scene.    
  Coffee and small businesses are loved in KC, but Latino-owned coffee shops are rare in the area. The Herrera family who co-own the business Dulcinea, Miel, and Curtis, saw a hole in the community and decided they were the ones to fix it. 
  The duo wanted to give the beans a voice by showcasing and paying respect to the cultures they come from. The store got its name because the owners wanted it to come from the soul. Café Corazón meaning "heart cafe" translates to something bigger for the family.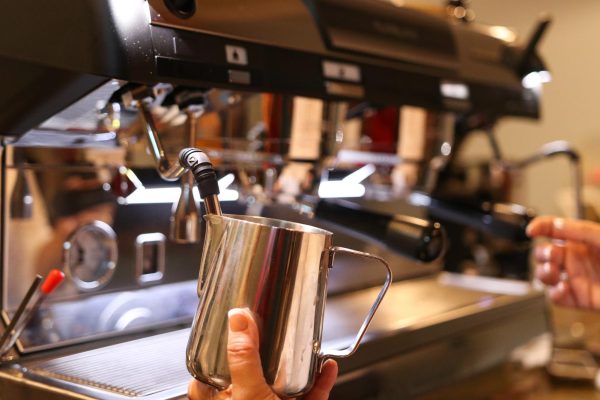 Herrera is a fashion model, artist and a renowned business woman in the community. She is half-Argentine, half-Mexican and Mescalero Apache. Herrera also advocates for Latina and Native American businesswomen and for the visibility of Latinx people of color in business and mainstream media.
  Herrera's inspiration for opening her business was that her mother, Miel, always wanted to own a coffee shop.
  "When we first moved to Kansas City, we researched the coffee industry," Herrera said. "We often found coffee is imported from Latin America, but nobody ever pays homage to the cultures and the workers that pick the beans." 
  Owning a business in Kansas City has been vital to the success of Cafe Corazon as they provide an experience, education and comfort spot for people who are away from where they may be from.
  "We were the first Latino coffee shop to ever be in Kansas City which made it an experience for most people, and a way to educate others about our cultures," Herrera said. " We are very inclusive, so we welcome all cultures. The Latinos who come here usually feel at home."
  Starting a business is a long process, but Herrera offers advice to those who want to try.
  "It won't be easy," Herrera said. "It will be one of the hardest things you ever do, but if you work hard and learn from your mistakes." 
  The family bond is always shown at Café Corazón. Even when things get challenging, they stick together as a group.
  Herrera emphasizes the importance of being a strong leader for her team. She prioritizes keeping her goal in mind for the wellbeing of herself, her family and her community.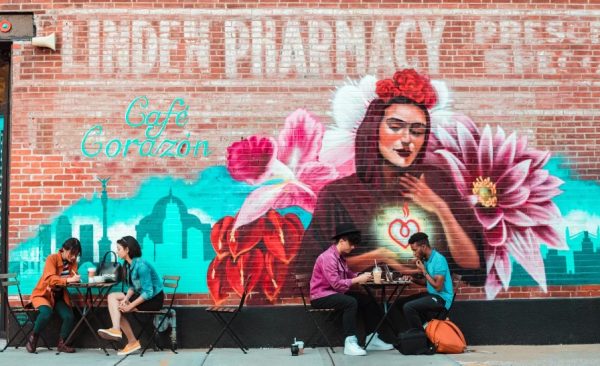 The owners want Café Corazón to have more locations in the future as well as sell their coffee beans in international grocery stores and coffee shops.
  Events are held regularly at Café Corazón and the community is welcome to attend and connect with their homegrown team. For more information, check out their Instagram.