The first meeting of the Student Organization Advisory Committee will be on Feb. 1 at 7 p.m. on Zoom.
Caroline Moriarty, UMKC SGA speaker of the senate, introduced the new committee at last Monday's SGA meeting, stating that the group would allow student organizations to better connect with student government leaders.
"One of my goals as speaker is to make the SGA Senate more transparent and connected to the student body," said Moriarty. "The Student Organization Advisory Committee is a step in achieving that goal by creating a specific time for SGA Senators to hear from student organizations and discuss the changes needed at UMKC."
Transparency in student government was a key topic in the SGA election last spring, with the Roos for Reform ticket claiming former President Justice Horn's administration was not transparent enough.
Moriarty and the SGA Executive Council announced the plan to create the committee alongside their intentions to revive the failed 2020 health and wellness fee increase referendum and increase bill authorship in the SGA Senate.
A recent instagram post from @umkcsga states: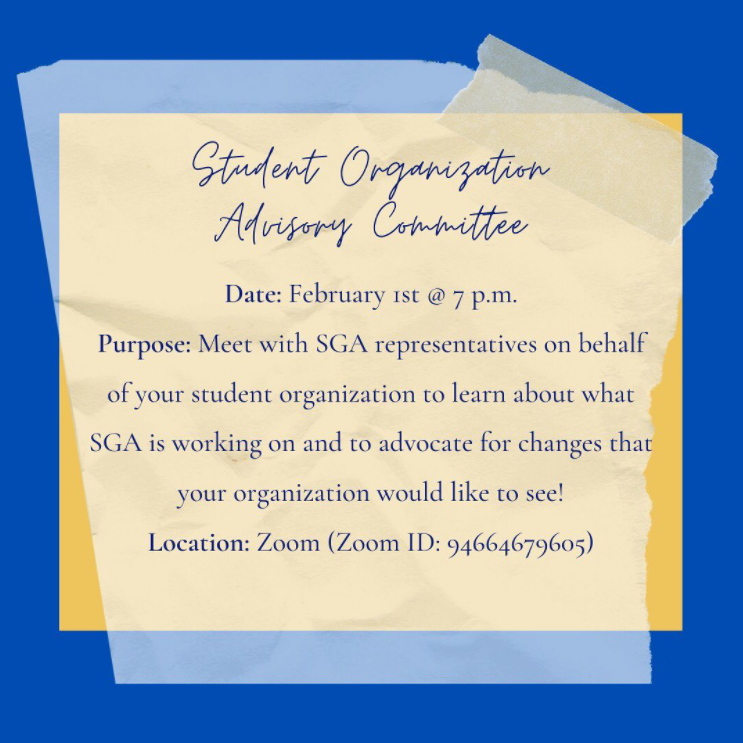 "Hi Roos! Here's your chance to meet with SGA representatives on behalf of your student organization to learn what we're working on or to ask questions if you have any. Join us on Feb 1st at 7pm, we hope to see you there!"