Women's Basketball: Amid blizzards, an avalanche for the 'Roos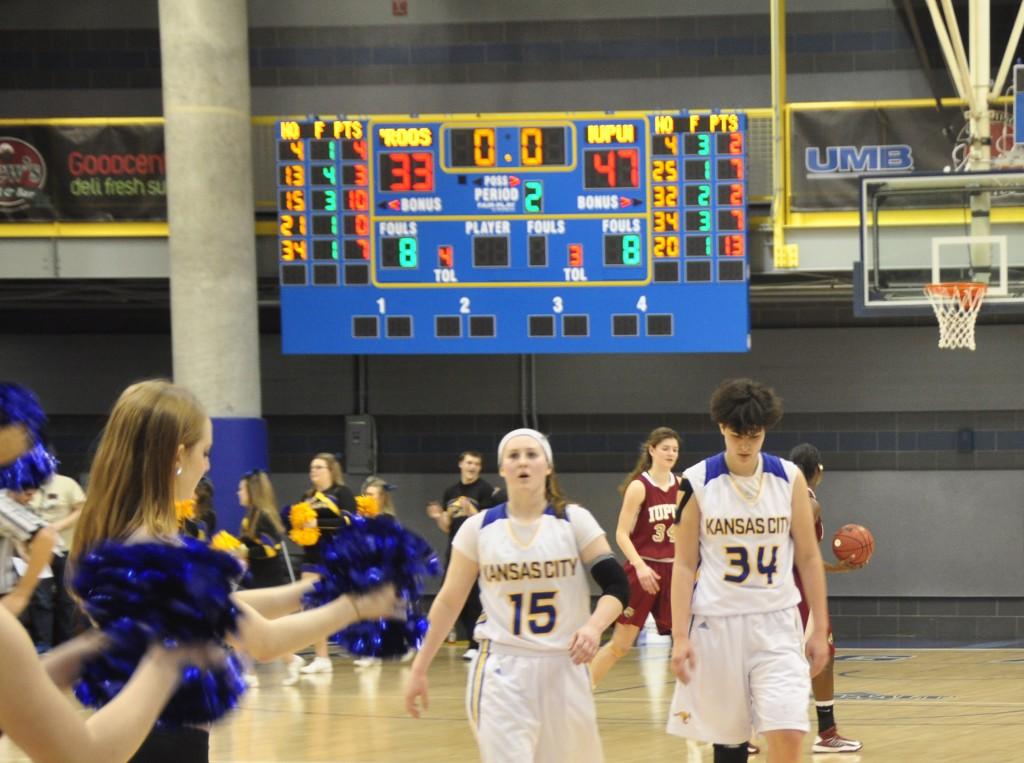 Saturday's 47-33 home loss to Indianapolis is another disappointment for a struggling team. The 'Roos now stand 9-19 for the season and 5-10 in the Summit League.
Saturday's loss follows a 63-38 blowout loss to Western Illinois at Swinney Recreation Center on Thursday.
Home court advantage has not panned out for the 'Roos. In January away games, the team edged out Western Illinois for a narrow 51-50 victory while losing 47-46 to Indianapolis.
Eilise O'Connor led the team on Saturday with 10 points. Hailey Houser led with six rebounds.
O'Connor also led Thursday's game with 17 points. Emile Blakesley led with eight rebounds.
The 'Roos will travel to Omaha on March 2, where the team will play its last regular season game.