Roo News hires new editor-in-chief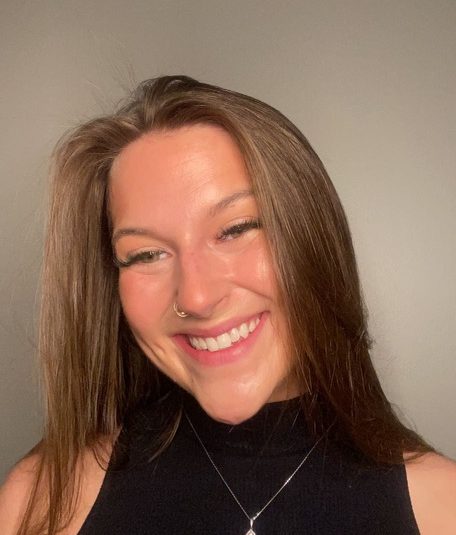 UMKC junior Bre Blankenship will serve as the new editor-in-chief of Roo News starting in the fall of 2022.
Blankenship, who's majoring in interpersonal and public communications, will take over the organization that was named the second-best student newspaper in Missouri twice in the past four years. This year, Roo News won top honors from the Missouri College Media Association for having the best website in the state.
The Roo News Board of Publishers voted unanimously to hire Blankenship at its April meeting.
Blankenship said she's excited to take over Roo News from former the editor-in-chief, Caleb Wilson, who graduates this spring.
"It was really just perfect timing from both parties in the sense that the paper needed an editor, and I am really happy about the opportunities that journalism has to offer at UMKC," Blankenship said.
When asked what the future of Roo News looks like, Blankenship said she hopes to expand the reach of the organization while maintaining its distinguished reputation.
"A goal I have is to get our name out there, to let people know that there is this opportunity for not even just writers, but for photographers, columnists or anybody that wants to do anything with media or journalism," Blankenship said. "As the new editor-in-chief, I want to keep up with what we have already established. That the people involved with the paper or with Roo TV are people who truly care about what we're doing and that work hard to make it the best."
Blankenship has only recently considered pursuing a career in journalism, but she spoke highly of the knowledge she has gained from her communications courses and the impact it has had on her role with the organization.
"The foundation of being a journalist is being a good writer, but another big plus is being able to talk to people and make connections quickly with whom you need to," said Blankenship. "Being a communications major and learning about how to talk to people so that you're impactful or leave an impression so that they trust you is a really important skill that is helpful in journalism."
Board of Publishers Chair and UMKC Professor Steve Kraske said he is excited to have Blankenship on board and is looking forward to the future of Roo News.
"I'm thrilled that Bre has taken on this challenge," Kraske said. "Her enthusiasm, energy and journalistic chops will take this organization to new heights."
Blankenship's role as editor-in-chief requires a well-rounded understanding of journalism and being a source of encouragement for the staff. 
"Being editor-in-chief is about being able to write and edit well, but it's also about being a leader and setting people in the right direction," said Blankenship. "It's about being there for them if they have questions or have something that they are struggling with and being a resource for everybody apart of the organization."
To get involved with Roo News or Roo TV, students can contact Blankenship at [email protected], Steve Kraske at [email protected], or former Roo TV Executive Producer Cristian Martinez at [email protected]. Students can also get involved by signing up for the course "Writing, Broadcasting & Podcasting for Student Media" (COMM-ST 356).