UMKC dental students gain experience treating members of community
When was the last time you visited the dentist? For those who have not had their teeth checked in a while, UMKC's School of Dentistry may be the place to go.
UMKC students qualify for a free checkup along with other discounts at the dental school, where students practice their skills on patients from around the community.
"It's affordable," senior Jessica Ray said. "We're not looking at how much money can be made off insurance. We want to do whatever is best for your oral health."
Ray is pursuing a degree in the dental hygiene program. She said her time in the program has been both challenging and rewarding.
"I'm happy to be here," Ray said. "Our professors are so awesome. They have so much knowledge."
UMKC dental students use the clinic—which often provides cheaper rates than a normal dental practice—as a key part of their training, applying the techniques they have learned in the classroom. They are expected to pursue more difficult cases as they move through the program.
"The further you progress, the more challenging patients you're supposed to find," Ray said. "The things we're looking for are people who haven't been seen for a long time."
Ray is building a patient portfolio by working with those from around her local community. Passionate about dental health, she spread the word about the clinic to her friends.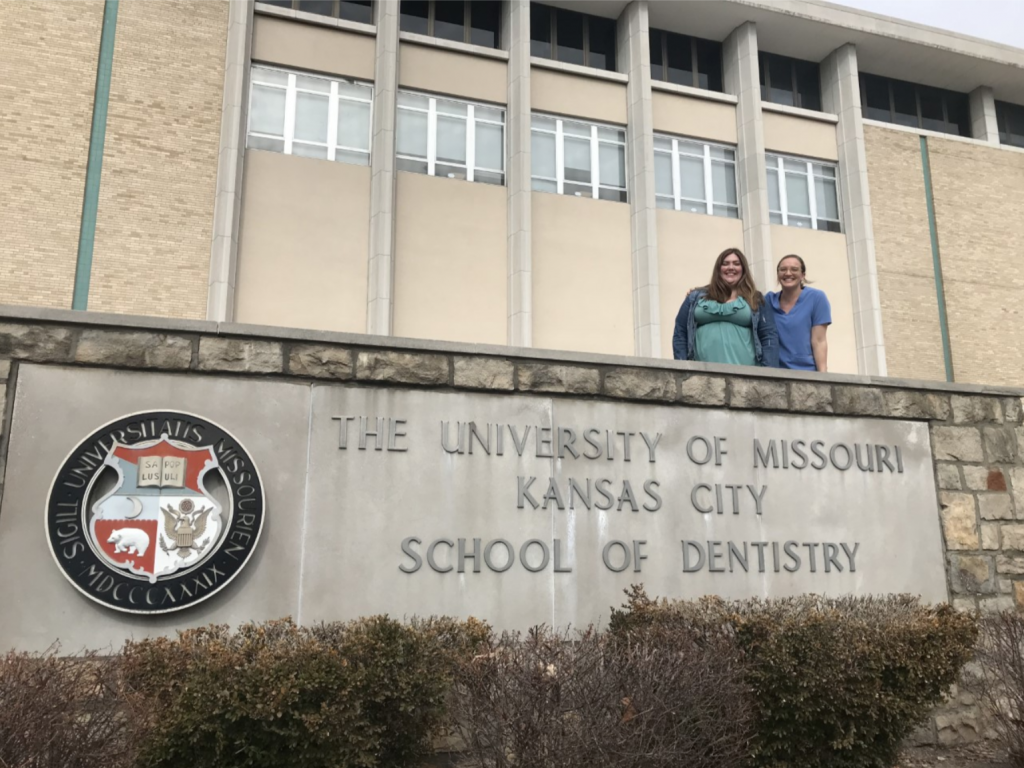 One of these friends, Lauren Daugherty, was tired of visiting dental offices that saw her as a dollar sign and not a human begin. She felt they weren't concerned about finding a reasonable solution.
"Other dentist offices weren't working for me," Daugherty said. "I would go to a lot of them, and it was more about the money. I didn't feel like they actually wanted to help me. They just wanted to get my money, and refer me to another dentist office."
"I found out about the clinic through Jessica," she said. After going to the clinic, she felt she had a better experience.
Despite not having the coveted title of DDS, UMKC dental students, assisted by an experienced team of professors, are capable of solving even complex oral problems. For those that are beyond the scope of the school, they can refer the patient to other locations equipped to handle the issue.
As Ray prepares to enter the real world, she reflected on her time in the program and what she's looking forward to in the future.
"Since it's my senior year, I've been saying goodbye to patients that I've been seeing for the past two years, which makes me sad," Ray said. "I'm going to miss them."
The dedication, tears and hard work will bless Ray with a degree. She plans on using her skills to bring about awareness of the importance of dental care and work in a clinic that fits her needs.
Family and friends have been the backbone for Ray as she's traveled through the dental program.
"You need support in this program," Ray said. "I definitely underestimated the challenges that this program presented. This is not a do it yourself type of thing."