Tayler Gilbert, UMKC senior and professional photographer, is putting the final touches on his new film, "Welcome to Godly." 
  Gilbert developed the screenplay in a screenwriting class at UMKC and recorded for over three days in May of 2023. The film chronicles a pair of teenage siblings on a rural, midwestern summer Sunday in 1998.
  Writing, producing and directing the short film challenged the fledgling filmmaker and self-avowed "perfectionist" in unique ways. 
  "It's one of the first films I had a whole crew for. Usually it's just me struggling to breathe," Gilbert said.
 The director draws from his upbringing in Evangelical Christianity. His social life often revolved around the church, but the politics could be confusing. The characters embody aspects of adolescence very familiar to Gilbert. 
  The churches he attended encouraged an environment surrounded by "purity culture." In the film, he explores the isolating force of shame that culture can create. 
  When life revolves around perceptions and respectability— it can feel costly to be different. 
  This is the culture in which the film's siblings live. Gilbert contrasts scenes of the pair's easy and intimate sibling bond with glimpses into the private moments they do not share with each other, suggestive of the growing rift in their relationship.
 Real-life siblings Andrew and Isabelle Burton star as Nathaniel and Nadine.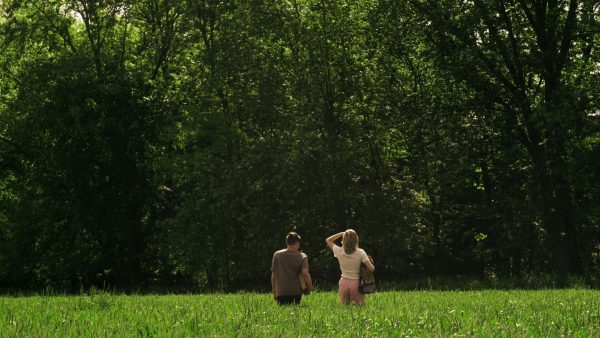 Gilbert strives to dismantle much of what he learned from Christian fundamentalism. He wants to discover for himself a more personal relationship with faith and morality.
  "I'm deconstructing old beliefs and coming into new ones," Gilbert said.
  The filmmaker intends to produce a feature length film that picks up a few years in the future. He wants to use Nathaniel and Nadine's relationship to delve into concepts of worthiness and unconditional love.
  For more of his work and updates about the film, you can follow Tayler Gilbert on Instagram.