Overview: The Legend of Zelda: Tears of the Kingdom's Final Trailer
  In 2017, "The Legend of Zelda: Breath of the Wild" changed my perspective on video games forever. I had never played anything like it before. 
  A game where you can venture to any location that you can see. In fact, you can directly go to the final boss of the game whenever you would like to.
  The "Breath of the Wild" sequel, "The Legend of Zelda: Tears of the Kingdom," releases on May 12 and looks to follow in its predecessor's footsteps.
  The final trailer for "Tears of the Kingdom" was recently released, and it shows that Nintendo spent six years, the longest time between "Zelda" titles, adding plenty of new features for players to discover.
  In "Tears of the Kingdom," you can now explore new sky islands that have appeared since the conclusion of "Breath of the Wild" as well as new areas that appear to be underground.
  The almost four-minute trailer starts in the skies, showing all the new islands that will be discoverable for players. Although Nintendo has been very secretive as to where these islands came from and other story elements, we get more answers from this trailer.
  "Zelda" fans also get confirmation that Ganondorf, the main antagonist of the "Zelda" franchise will be returning for the first time since 2006's "The Legend of Zelda: Twilight Princess".
  Ganondorf is seen with what appears to be a tear-shaped gem on his head. Other characters who are returning from "Breath of the Wild" are also spotted with these tear-shaped gems.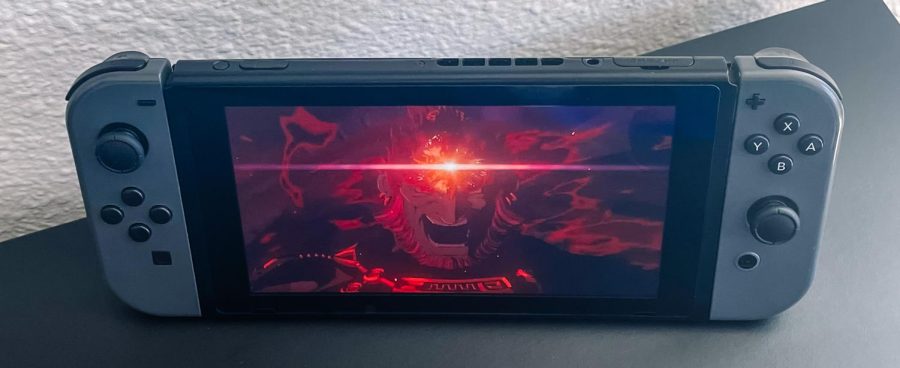 Since Nintendo hasn't directly told fans what the story of "Tears of the Kingdom" is, it can only be assumed that these gems may be the "Tears of the Kingdom" as the subtitle suggests.
  The subtitle was revealed by Nintendo in September of last year after previously stating in 2021 that announcing they would not because it would be too much of a spoiler.
  Beyond speculation on potential spoilers, something noteworthy is the music used throughout. Not only does the music incorporate the peaceful sounds of "Breath of the Wild," but it raises the stakes with chilling sounds and a triumphant use of a saxophone. The music truly makes the trailer what it is.
  On top of that, fans were teased with plenty of new gameplay elements. The trailer highlights the new "fuse" and "recall" abilities, which were shown off in a previous gameplay demonstration. 
  The fuse ability allows the player to combine a weapon with a material found in the world for unique abilities while the recall ability lets the player turn back time on specific items. 
  There are surely plenty of secrets yet to be uncovered when "The Legend of Zelda: Tears of the Kingdom" releases on May 12 for the Nintendo Switch.
  Watch the final trailer for "Tears of the Kingdom" here.
[email protected]