Opinion: A Women's Right to Fight
Why the Recent Victories in Maintaining Abortion Access in Kansas are only Short-Sighted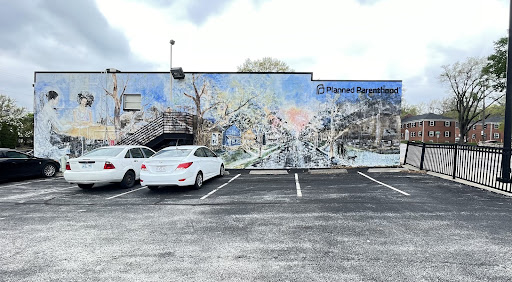 While Kansas women had a victory in the ongoing battle to protect their reproductive rights last week, the state's Republican lawmakers continue to target a woman's right to choose. This strained effort not only attacks abortion access, but is also indicative of Kansas's right-winged politicians' lack of care for obtainable prenatal healthcare services– a considerable contradiction for the pro-life party.
  The Kansas GOP proposed a bill that would require clinics to tell patients that their medical abortions could be stopped through an unproven drug concoction. 
  Democratic Gov. Laura Kelly overrode the decision on April 19 and maintained her pro-choice stance. This came after vetoing a different bill that would see doctors criminally prosecuted if they do not provide enough care to infants that are born alive during some abortion procedures. 
  Kansas Gov. Kelly affirmed her choice, stating that the bill was "misleading and unnecessary." 
  The legislation in question would see doctors and clinicians alike prosecuted if they don't do enough to save the infant's life— despite the bill regarding abortions performed in the case of fetuses that are not expected to survive beyond just minutes of delivery.  
  Despite many Republican Kansas lawmakers' efforts, abortion is still accessible. However, there seem to be constant repercussions and give-and-take to offset every win. 
  This repeated effort to strip away women's access to abortion is obvious and inflammatory. Kansas sided with pro-choice efforts in August 2022 when voters cast their ballots in favor of protecting abortion access. Since the overturning of Roe v. Wade, reproductive rights have become a key motivator in voter attendance. 
  Women maintain the ability to make decisions about their bodies, yet suddenly Kansans are at risk of losing preventative screening coverage from their private insurance. I can't help but wonder if this is similar to the retaliation Missouri's GOP took towards its public libraries following the heavy book bans and the counter lawsuit from Missouri libraries in 2022. 
  Some of these preventative screenings that Kansas residents are at risk of paying for out of pocket are early testing for cancer and necessary medical services for high-risk pregnancies. Included in this would be preeclampsia— a condition that is highly linked with black women and can be life-threatening without proper medical treatment. 
  How can Kansas women believe their legislature is pro-life when prenatal healthcare access is actively being stolen away from them? 
  Over and over again, it seems that American women are in a tug-of-war with officials in Washington, who clearly hold very little regard for our sanity or health. Moreover, these lawmakers maintain even less regard for those who do not look like them: the overpaid, white-haired, gray-skinned sell-outs whom we call our senators and congressmen. 
  I wonder how different things might be if Planned Parenthood funded Republican politicians' campaigns and not the NRA.
  At least with abortion, the procedure is done with precision and care and only under proper circumstances. When contrasted with the senseless, preventable and terrorizing gun violence we have seen, such as the shooting of Ralph Yarl, the recent Nashville school shooting and countless others, abortion is not the plague Republican lawmakers make it out to be. 
  To those who counter pro-choice proponents and continue to attack the American woman's right to choose— my thoughts and prayers are with you.