Kansas City 6th District City Council Election
Everything UMKC students need to know about the candidates of the 6th District city council race
  All 12 city council seats–including the mayor's office–will be up for election on the April 4 primary. This primary will set the stage for the June 20 general election with new city district boundaries. 
  Kansas City's district lines are changing, including the expansion of the sixth district to include UMKC and the surrounding area. 
  The 6th District In-District city council representative race is the largest of all the primaries with five candidates. There is also an intriguing 6th District At Large primary race. 
  Each district elects two representatives to the city council: one in-district and one at-large. In-district candidates are elected only by the residents of that district, while at-large candidates are voted on by the entire city. 
6th District Representative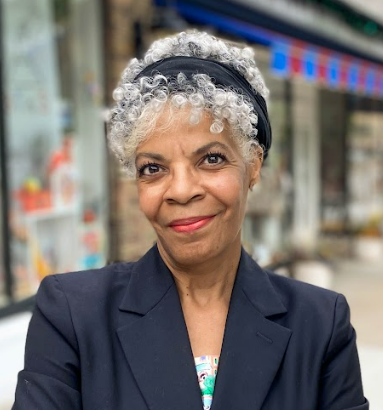 Cecelia Carter
  Cecelia Carter is an experienced retirement system executive. Her most recent job was with Omaha School Employees Retirement System as chief administration officer. 
  Carter takes inspiration from her mentor, Joanne M. Collins, who became the first African American woman to serve on the city council in Kansas City in 1974. 
  Carter considers herself a "steward," guiding Kansas City to a better future for the next generation.
  If elected, Carter's priority is accessible and affordable long-term housing for everyone. She suggests using unused buildings like vacant schools to address the housing issue. 
  Carter wants to "get back to the basics." She wants to develop, expand and fix the sixth district's sidewalks and roads. Once sidewalks and roads are developed, Carter would shift focus to expanding the street car system.  
  Carter wants everyone in the sixth district to know that this position will be her full-time job and that she will ensure that "everyone has the opportunity for complete healthcare." 
Jonathan Duncan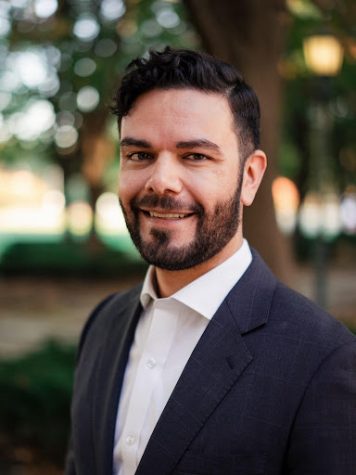 Johnathan Duncan is an administration operations director for the Kansas City VFW and an organizer for KC Tenants. 
  Duncan's says his main goal if elected is to make sure "no one else will ever experience the scarcity I experienced." 
  Duncan wants to focus on the housing crisis in Kansas City. He hopes to improve would be the expansion of municipal social housing, where tenants own the property. 
  Another area that Duncan wants to improve is the sixth district's transportation systems. Duncan believes one way to improve transportation is by focusing on city buses to make the experience better for the passengers and drivers. 
  Duncan also stressed the importance of UMKC students organizing on campus, mentioning the UMKC Tenants Union. 
  Duncan believes as a city council, "we can't sit here and work for people–we have to work with people."
Michael Schuckman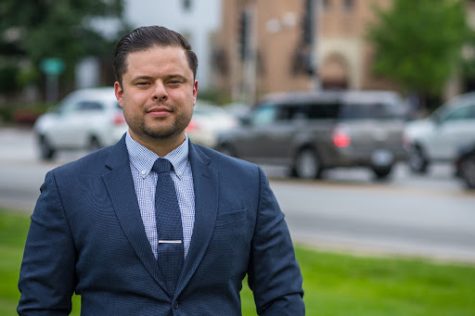 Michael Schuckman is a UMKC alumni and is currently a project management information services senior analyst for the Kansas City Water Service. 
  Schuckman believes it is time for the next generation of new leaders in Kansas City, and he hopes to spearhead that initiative himself. 
  One of Schuckman's major priorities is to help make the sixth district more appealing to business. 
  He hopes to make this a reality by giving small businesses tax write-offs similar to what large corporations receive and to fill government staffing vacancies. Schuckman says his plan would make it easier for companies to receive required permits.
  When district boundaries move, the sixth district will be left without any community centers. Schuckman would like to convert the empty Paul Robeson Middle School into a community center. This center would have an outpost for KCPD, Kansas City Health Services and facilities for the houseless. 
  In this primary, Schuckman wants to be known for being the "open, honest and transparent" candidate. 
Tiffany Moore
  Tiffany Moore currently represents the sixth district on the Neighborhood Advisory Council. 
  Moore declined to comment. 
Dan Tarwater
  Dan Tarwater is a Kansas City Native with 28 years of experience in local government, serving as a Jackson County legislator.
  Tarwater declined to comment. 
6th District At Large
Andrea Bough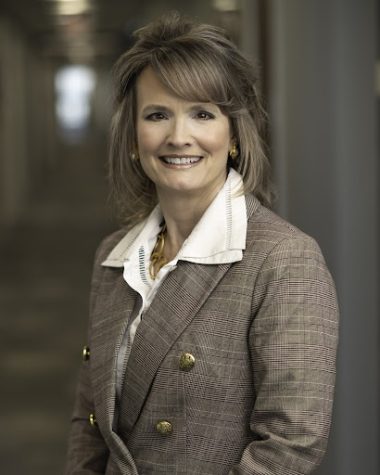 Andrea Bough is the incumbent at-large representative and a UMKC Law School alum. 
  Bough was elected in 2019 and accomplished many things throughout her first term. One of her most notable achievements was co-sponsoring the Housing Trust Fund. 
  The Housing Trust Fund is a fund that provides gap financing for affordable housing projects within Kansas City. 
  Another notable piece of legislation Bough championed was the Tenant Right to Counsel, granting any tenant facing eviction free counsel free council.
  If elected to a second term Bough plans to focus on developing a comprehensive economic plan. This plan would prioritize sidewalk repairs, improving trash pick up, continuing housing support and violent crime prevention.
  Bough had a direct message for UMKC students. 
  "I will work to attract jobs that will keep you in Kansas City after you graduate and provide the cultural and entertainment attractions that will provide a vibrant place to live," Bough said. "I will work to reduce violent crime so that this will be a safe place in which you can live and grow as young adults."
Mary Nestel
  Mary Nestel is the owner of Nestel Insurance Agency in Kansas City. Her priorities would be to increase the number of KCPD officers, clean the city and repair basic infrastructure if elected. 
  Nestel declined to comment. 
Jill Sasse 
  Jill Sasse is a former public school teacher and a grandmother of five. Sasse wants to prioritize public safety, livability and fairness for all of Kansas City. 
  Sasse's main priority would be to improve public safety if elected. She would do this by expanding KCPD with more officers, more patrols, and stricter enforcement of laws. 
  Her next priority if elected is to make Kansas City a more livable city. She hopes to accomplish this by improving basic infrastructure for roads, sidewalks and water main maintenance. 
  Sasse also believes that housing is too expensive and that Kansas City should invest in local landlords instead of landlords from out of state. 
  Sasse's final priority is fairness for all. Sasse believes that social justice is "favoring one group over another," and she wants to hear from everyone in the community. 
  Sasse declined to comment.