Voting for the 2023-24 SGA President Begins
After a sudden loss of leadership, SGA is ready for next year's president
  Student Government Association (SGA) voting begins March 21 for members of the executive board and senators. 
  The UMKC student body elects its president, vice president, internal affairs director and comptroller to serve as the liaison between them and the administration.
  As head of the executive council, some of the president's responsibilities include regularly meeting with the chancellor and provost, signing or vetoing legislation passed by the senate, delegating funds to student organizations, and nominating supreme court justices. 
  This semester, there are four candidates for the presidential position who each have their own motivation for being in SGA. 
Metadel Assefa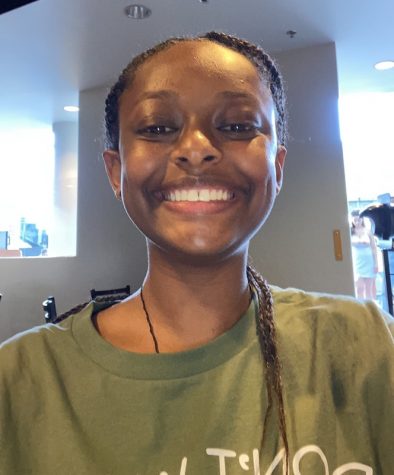 "Hi all! My name is Metadel (Maya) Assefa, and I am a freshman at UMKC majoring in Liberal Arts and minoring in Chemistry. I am a person who values family and long-lasting friendships. In my free time, I enjoy binging K-Dramas and experimenting with recipes.
  UMKC has given me so much in a short period, thus, I want to give back to the community that became my second home. For me, this is by empowering students, valuing their voices, communicating their ideas and most importantly doing all of this with integrity and honesty.  If given the chance, I promise to become an SGA member and president who puts the needs of the student body before anything else. Moreover, I would be a president who would do all I can to improve every student's life and see that UMKC flourishes 🙂
  Roo up, UMKC! Never keep your head down!"
Ophelia Griffen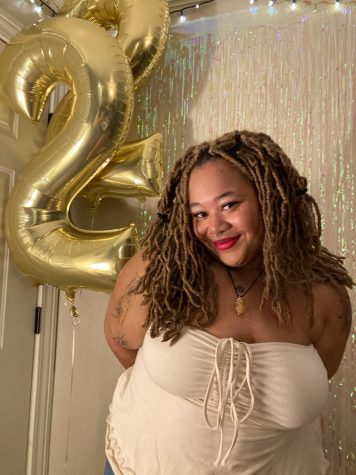 "Hi! I'm Ophelia Griffin! I'm from Lee's Summit and graduated from LSHS in 2020 during the COVID-19 pandemic. After taking a gap year to reset and find the right school for me, I was accepted into UMKC. Upon arriving, I wasted no time getting involved on campus.
  I served as Historian for the University Theatre Association (UTA) my freshman year and was promoted to Vice President my sophomore year. I also became an Orientation Leader and built connections with students and faculty. My enthusiasm for involvement led me to go through recruitment during my sophomore year and join Alpha Sigma Alpha. I served as the Public Relations Chairman and formed deep friendships within Greek Life. I also served as a Senator at-Large for the Student Government Association (SGA) and gained a deeper understanding of how to help UMKC and the people within it. I also took on the role of Programming Chairman for the Association of Students of the University of Missouri Kansas City (ASUM) and promoted the importance of voting and helping to create events on campus. 
  I truly love this campus and the people within it. I hope my involvement demonstrates my leadership skills and commitment to making positive and beneficial changes on campus."
Kiel Corkran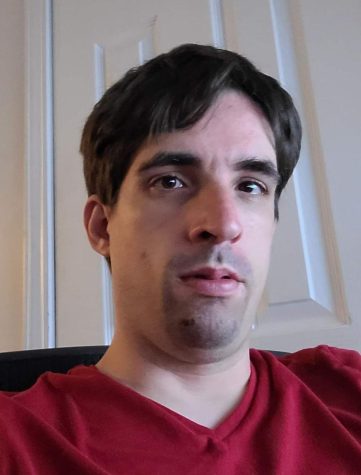 "My name is Kiel Corkran, and I'm running for the office of President for UMKC's SGA!
  To help give you a better idea of who he is and why you should vote for him to take on the role of the president we will go over a quick bio. This bio will help give an idea of his electoral activities outside and within the UMKC setting, as well as his potential goals for seeing SGA reach if elected. 
  First, Kiel is actively involved with the Kansas and Missouri Green Party and their efforts to obtain grass-roots change within the political system here in both states as he believes that systems should work to represent all and not just the few. If elected, Kiel will approach the system here at UMKC the same way! These potential goals include creating more ways for students to engage in more research, making it easier to attend UMKC without burdening yourself with debt, and overall ensuring that you feel like you're part of a community that cares about you as an individual!"
  Candidates for vice president include:
Madison Currey
Fnu Nabila Hashim
Sai Harish Chitluri
Chris Viermann
Lauren Kreisel
  Candidates for internal affairs director include:
Harshmeet Lamba
Tengis Ochirbat
Scott Nguyen
Justice Horn is the sole comptroller candidate.
Every presidential candidate was contacted by RooNews to provide a biography about themselves. Priyanka Adhikari did not reply.
  The elected candidate will take office May 1 and students can vote until March 23 here.