How a Devastating Sports Injury Changed My Life
When things don't go as planned and life isn't what you expected
  I reached out for the soccer ball during a warmup in Minnesota in Nov. 2021 not knowing the crushing consequences it would have on my life.
  After 90 minutes on the field vs St. Thomas, I had scored a goal and didn't think too much of the injury. The season was coming to an end, with at least two games left, and both against Denver.
  That moment in Minnesota will haunt me forever. Division I soccer is very intense and often you don't have time to take a second and feel how sore your body is. I felt something snap in my hamstring/groin area and there was pain, but with adrenaline pumping it wasn't enough to stop me from playing.
  Looking back at it, I wish I wasn't so stubborn. With a coach who needed me and my attitude of giving everything, there was no doubt in my mind of what I had to do. I played both remaining games thanks to pain medication.
  I have always gotten praise for my mentality and mental toughness. I've also been told that sometimes it is better to listen to your body than push through pain although coaches often want you to give everything no matter the circumstances. I got through this game knowing how needed I was from a coaching standpoint and I remember thinking: "I can't let my coach or teammates down, finish the game and recover later."
  Currently, I am an international senior student-athlete, majoring in sociology at UMKC. As someone who is studying abroad in the U.S., your time is limited. The plan was to use my soccer abilities to pay for both bachelor's and master's degrees to get as much as I could out of my adventure, as I so often call it. I also met a wonderful woman almost two years ago and our big plan was to move in together.
  My future of huge aspirations came crashing down on me. After countless doctor appointments and cortisone injections in combination with rehabilitation week in and week out, I have now been forced to medically retire.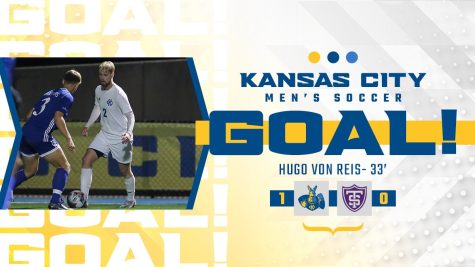 Provided by Hugo von Reis
  This leaves my future wide open. Crushed, destroyed, demolished, and shattered are a few words I use to describe how I feel about what's to come next. Without soccer, I can't afford to pay for grad school here in the states. As of now, it looks like I am being shipped back to Europe. 
  Hope is the last thing that leaves you, but also what kills you. So many athletes must end their careers early and give up on their dreams and futures because of injuries. In my case, it is forcing me away from a game that has given me so much in life. Friends, happiness, character, identity and so on. My injury is also robbing me of time with the person I love. This chronic groin injury is taking away two of the things I hold closest to my heart.
  While some injuries are more severe than others, all can have a significant impact on players' lives and futures. Dealing with this hasn't been easy and it is important to talk about the dark side of sports which is how crushing injuries can be in so many ways.
  The realization of never playing soccer again hit hard on me. My mental health took a toll and got my thoughts going. I have played soccer several times a week since I was 5 years old. I don't know a life without it, and I can't see a future where I don't have teammates.
  After many dark days and deep conversations, I can see life beyond soccer. I am telling myself that a sport isn't everything in life. I will probably never accept the fact that I can't lace my cleats and run out on a grass field ever again, but I can talk about it with friends, family, and therapists if needed to recover mentally.
  As a result of playing those remaining games injured, I can never play again. The head coach of UMKC, Ryan Pore, told me before my senior night how he feels responsible, but I don't hold any grudges against him. As a grown man who played soccer my entire life, I needed to know my body and be strong enough to say when it is time to rest.
  I am never going to be shy about my experience because if I stay silent it is going to hurt me so much more in the future.
  When it comes to my future, I am prepared for the worst but hoping for the best.