What UMKC Students Need to Know About Amendment 3
  On Nov. 8, Missouri voters will decide whether to legalize the recreational use of cannabis for adults 21 and over.
  The passing of the amendment would allow the purchase, possession, consumption, delivery, manufacture and sale of marijuana for personal use. 
  Missouri could follow 19 other states, Washington, D.C., and two U.S. territories in legalizing the plant, but the Show-Me State's proposal displays a distinct difference from the rest. 
  If voters approve the amendment, Missouri would be the first state to grant automatic expungement for individuals incarcerated for nonviolent marijuana charges.
  "People unable to get a job or otherwise hindered by that conviction will see a lot of relief," UMKC law professor Drew Goodwin told KMBC 9 News. Goodwin teaches a course on cannabis law.
  In addition to criminal justice reform, Amendment 3 wants to set provisions to protect over 200,000 Missourians with medical cannabis cards by stating that an employer cannot discriminate against an employee based on them being a medical card holder or failing a drug test for marijuana.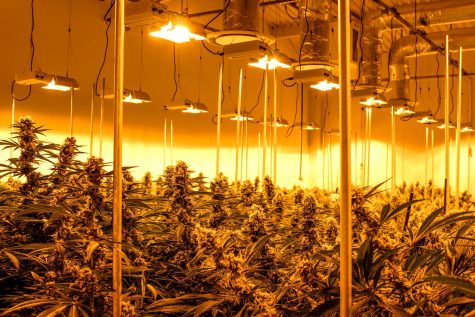 This vote comes less than a month after President Biden pardoned all federal convictions of simple nonviolent marijuana possession and ordered an evaluation of the scheduling of pot under the Controlled Substances Act, which considers cannabis to be more addictive than other chronic pain medications like OxyContin and fentanyl.
  Chris Issinghoff, Elevate Missouri's director of operations, started working in the marijuana industry as a budtender in 2009, and hopes Missourians will recognize the benefits of more widespread legalization both medically and judicially.
  "Anytime we can expand medical cannabis use, and the replacement of traditional pain management protocols with plant-based medicine, I'm all for it," Issinghoff said. "[The amendment] is stopping us from putting people in prison for personal possession of marijuana and personal growth of marijuana, and I think that's a huge step."
  In a mid-September poll of 670 likely voters in Missouri, SurveyUSA found 62% are "certain to vote yes" on Amendment 3, but some of those who want recreational legalization do not endorse this specific proposal.
  The amendment requires the Missouri Department of Health and Senior Services to issue an equal number of licenses for recreational distribution as exist under the established medical program.
  Hesitations regarding this implementation surround medical marijuana licensees' ability to switch their licenses from medical to recreational, hindering the state's ability to grant new permits.
  The current medical marijuana program in Missouri has distributed about 200 dispensary and 65 cultivation licenses. Amendment 3 would create a program known as a "micro-license" that would be granted through a lottery process. Applicants are required to be from a ZIP code with high rates of marijuana incarceration or other such requirements.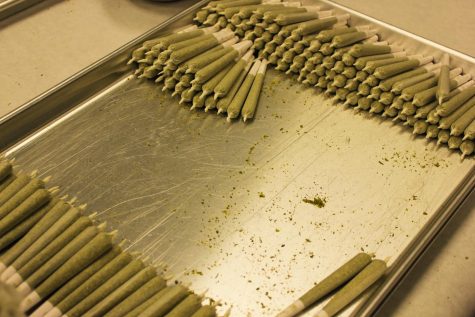 "There is no reason why Missouri entrepreneurs, and particularly in minority communities, shouldn't have full access to commercial licensing opportunities," said Tim Gilio of the Missouri Marijuana Legalization Movement. "The LM22 'micro-license' approach is a second-class, Jim Crow proposal."
  Other specifications of the amendment include restrictions on "no-knock raids" which prevent law enforcement from searching a person or their property based solely on the possession of cannabis. There must be evidence of unlawful use before they are allowed to search. 
  The amendment establishes a 6% state tax for adult use retail sales, with medical sales tax staying at 4%, and up to a 3% local tax, which could help support a trio of community groups, including veteran's health services, drug abuse and addiction treatment services and the public defender system.
  View the full legal document here.