UMKC Forms Band Open to All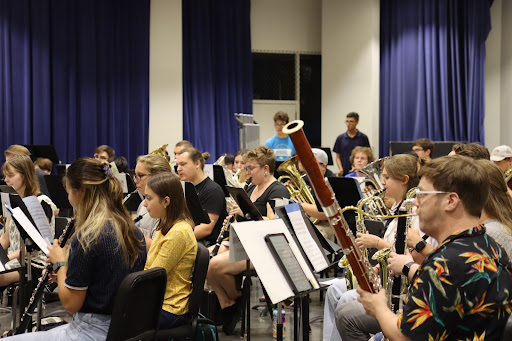 For the first time ever, people outside the Conservatory have the chance to participate in a band at UMKC. No matter their major or year, students can join together to play music.
  Campus Band counts as an elective class or extracurricular club. While the program requires new members to have played an instrument before, band leaders can help provide instruments.
  "Not everyone wants to go into music, but I think it is such a valuable part of people's lives," Dr. Joseph Parisi, UMKC's professor of instrumental music education, said.
  For years, Parisi and others wanted to start a UMKC band; but due to an unsustainable budget, the promises of the program were slim.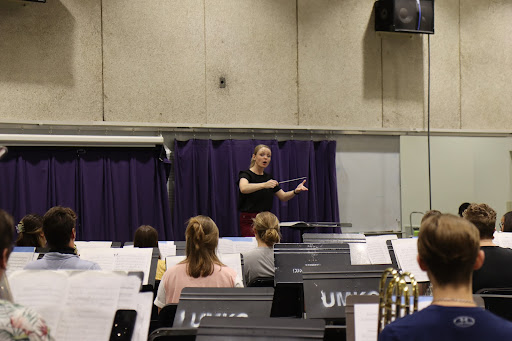 After having to turn students away from other UMKC bands, Conservatory graduate teaching assistant Anya Pogorelova and Elizabeth Valley, the director of the UMKC Conservatory Academy, finally formed Campus Band. 
  "The idea behind it was to create a space for music making in an environment that people might otherwise not have access to," Pogorelova said. "When we finally got the green light in the springtime, [the conservatory administration] said, 'If you can guarantee that we don't have to pay for instruments, go nuts.'"
  The band consists of 50 student members, many who have not played in years. 
  "It was really exciting to hear the people making their first sounds again after they've taken time off," junior education major Kendal Meyer said. "It was really exciting for everyone involved, and I had a good time."
  Pogorelova said the GTAs have a unique way of directing the musicians, such as asking the band to think of a time they felt absolutely devastated.
  "The room goes cold because everyone's super sad right now," Pogorelova said. "[The GTA says], 'Now, channel that into your playing.' Then, they play a phrase that [makes] you sit there with tears in your eyes."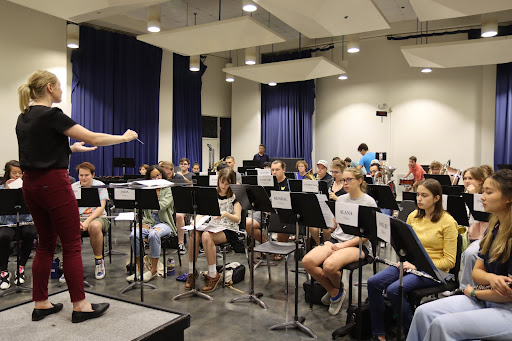 Pogorelova plans for the band to grow into an entirely student-run, self-fulling prophecy. With the participation it has already received, she said the future of Campus Band shines bright.
  The band practices Mondays from 7:30 to 9:30 p.m. at the UMKC Performing Arts Center, and musicians can still join by emailing [email protected].