Got some time on your hands or need to unwind after hours of studying? Check out these fun things to do around KCMO, all within minutes of campus.
Nelson Atkins Museum of Art
This free museum is home to one of the most famous symbols of KC, the giant shuttlecocks and much more. Ponder the works of great artists (new and old), take a stroll through the sculpture garden or play a round of minigolf in the new nine-hole artistic course (open until Labor Day).
Located at 4525 Oak Street. Closed on Tuesdays.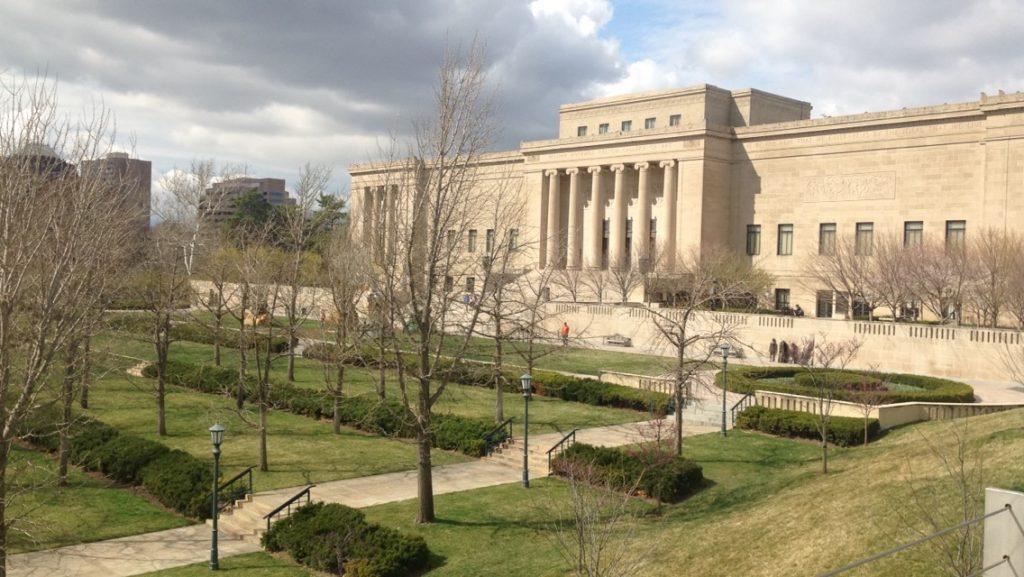 Country Club Plaza
One of the most iconic destinations in Kansas City, The Plaza was the first major outdoor shopping center in the US and is known for its style and trends. With 100 shops, 30 restaurants and many events throughout the year, you'll be sure to find something you love. You can also to check out the annual Plaza Art Fair, Sept. 20-22.
Located on the north side of Ward Pkwy, between JC Nichols Pkwy and Belleview Ave.
Loose Park
Once a pasture, Civil War battle location and golf course, Loose Park is the third largest park in KC at 75 acres. Here, you can walk the shady trail, feed ducks at the pond, visit historic war markers, indulge in some nostalgic fun on the playground equipment or have a picnic near the rose garden.
Located at 5200 Wornall Rd. Open to the public daily from 5 a.m. to midnight.
Kemper Museum of Contemporary Art
Enrich your mind by immersing yourself in this free, unique museum. Along with presenting eight to 12 exhibitions per year, the Kemper Museum also offers educational programs, lectures, workshops and event series to the public.
Located at 4420 Warwick Blvd. Closed on Mondays.
Fountain walk
Kansas City, named "The City of Fountains," is home to more than 200 aquatic showpieces dating back to the 1800s. J.C. Nichols Memorial Fountain, one of the most recognizable, lies on the northeast corner of the Country Club Plaza, among dozens of others within walking distance.
Visit www.kcfountains.com for a complete map.
Explore on Wheels
With multiple options for transportation, seeing KC is exciting! Hop on an electric scooter from Bird, Spin or Ride KC, and start exploring today. The apps are simple to download and easy to use.
nasx8m@mail.umkc.edu