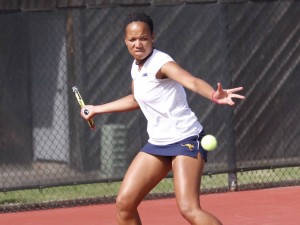 The women traveled to Las Vegas, Nev. last week to pick up two wins and two losses. These matches put the women at 5-11 on the season in total matches and 2-2 in Summit League play.
Sophomore Laura Bouet proved valuable for UMKC as she picked up a win in the singles and doubles on Friday against Centenary. Sharing her win in the doubles was sophomore Suzan Lisenby. And on Saturday Bouet picked up one of only two of UMKC's wins.
Next up the women battle Southwest Baptist here at home on Monday.
kbryce@unews.com