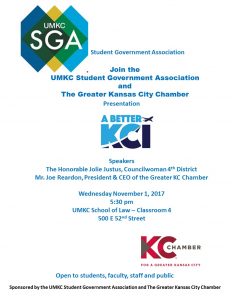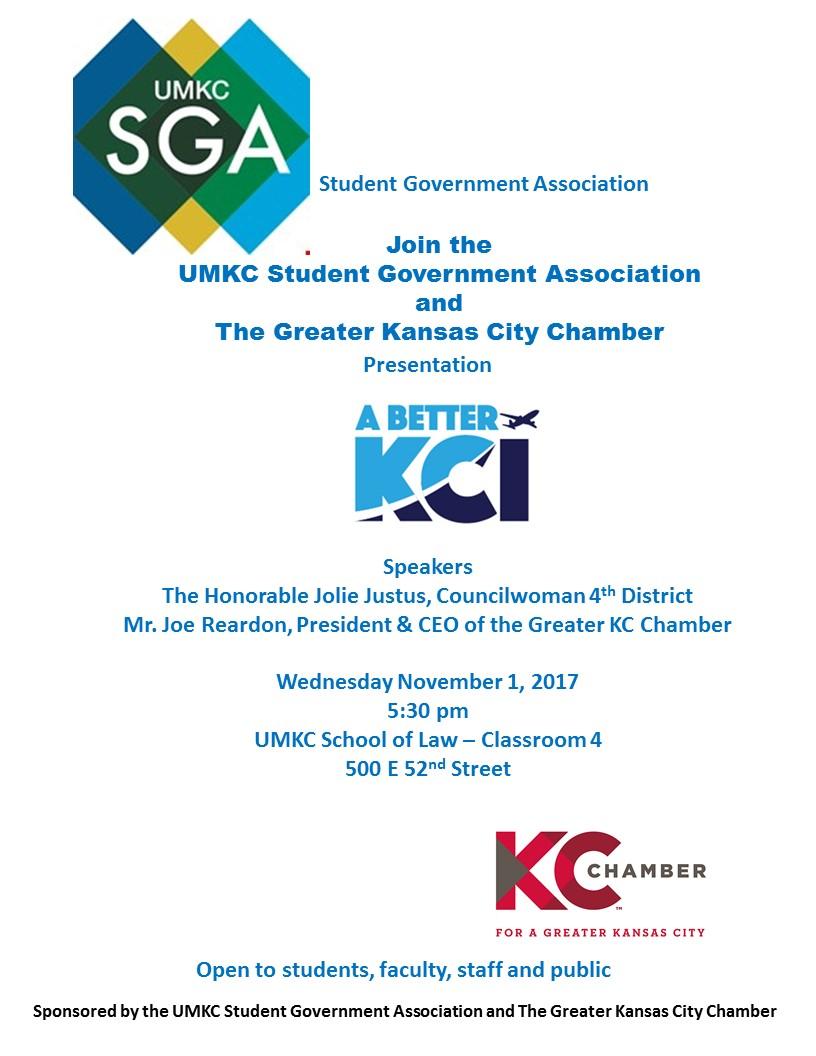 Tuesday, October 31
Pride Alliance Weekly Social, 2:30-3:30 p.m. Rainbow Lounge

Join PA for casual conversation and connect with other LGBTQIA students.

Trunk or Treat, 6:30-8:30 p.m. Office of Admissions parking lot

Join students to trick-or-treat on campus.
Wednesday, November 1
The African American Student Union Hump Day, 6-9 p.m. Jazzman's Cafe

Students can meet new people and listen to music.

Writers for Readers with Curtis Sittenfeld, 6-9 p.m. Student Union

The featured guest will be best-selling author Curtis Sittenfeld, who will discuss her most recent novel Eligible. This event benefits Literacy KC and the UMKC MFA program in Creative Writing. It's the city's biggest literary gala and a good cause.
Thursday, November 2
Día de los Muertos Festival, 5-7 p.m. 402 Student Union

Enjoy Loteria game night (Mexican bingo), sugar skull decorating and music.

CRU Meeting, 6-10 p.m. 302 Student Union

Join for games, worship and a good time.
Friday, November 3
Queer Students of Color Meeting, 3-4 p.m. 236 Atterbury Student Success Center
INDUS Formal, 8-11 p.m. 3027 Walnut St.

Formal dance hosted by the South Asian multicultural organization INDUS.
Saturday, November 4
Roos in the City: Roasterie Tour, 10:45-1:00 p.m. The Roasterie, 1204 W. 27th St.

Tour the Roasterie factory.

Association of Latin American Students Indoor Tailgate 11-1 p.m. Atterbury Student Success Center
Sunday, November 5
Surabhi 4-11 p.m. Pierson Auditorium
o Students will showcase their talents at this Indian cultural night.
Monday, November 6
National Alliance on Mental Illness Meeting 1-2 p.m. Student Union

Bi-weekly senate meeting

Trans + Allies Panel

A panel of transmen and transwomen will share their experiences. Pizza provided.