Would you benefit from longer study hours, increased security and more from UMKC Libraries? Probably so, but you'll have to pay for it yourself.
Between March 18 and 22, students will have the opportunity to vote on the library fee structure developed by the Student Government Association (SGA) and UMKC Libraries. The poll will be conducted through students' school email address.
Together with SGA, the University Libraries created what they're calling a "seven-year incremental fee structure." If passed, students will begin paying library fees this fall.
As the head of outreach and engagement for University Libraries, Danielle Wellemeyer promises that the funds would be used efficiently.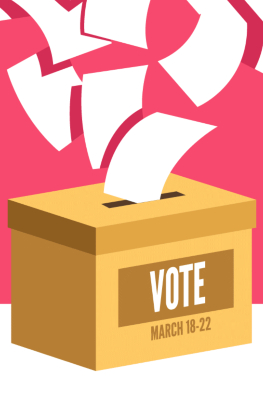 "We've been working on this for several years to know what our students need," she said.
According to SGA's proposal, the incremental fee structure will gradually increase. Until 2020, students will pay $3 per credit hour, capped at 12 hours per semester. The fee will increase to $5 per credit hour in 2021, then $7 per credit hour in 2023, and finally $10 per credit hour in 2025.
For students taking 12 or more credit hours, that's $36 per semester. By 2025, UMKC students could find themselves paying $120 per semester in library fees alone.
While this might seem like a hefty price for some students, Wellemeyer is confident that UMKC Libraries will see immediate change.
"Students can be sure to see a return on their investments," she said.
Some of the earliest library enhancements would include longer hours and increased safety measures, including security and card-swipe building access. Students would be able to study at 2 a.m. on weeknights and 10 p.m. on weekends.
Another upgrade for UMKC Libraries would be to begin providing students with a 24-hour online chat service. This way, says Wellemeyer, online and commuter students can utilize the library even more.
If enough students vote in favor of the library fee, UMKC Libraries plans to expand its collection of resources, improve study rooms and technology and add more to the library that the university doesn't already have. Potential long-term additions include 3D printing and media production equipment.
It is no secret that Wellemeyer is a proponent of the library fees.
"We have really big dreams for UMKC Libraries in the future," she said. "We just need the funding to be able to do that."
How will you be voting on March 18?
For more information about the proposed library fee, visit https://library.umkc.edu/news-events/824?utm_source=website&utm_medium=button&utm_campaign=fee.

skayt7@mail.umkc.edu