UMKC's Pride Alliance packed into Oak Street Residence Hall last Friday to kick off the new academic year.
About two dozen students showed up to bond over pizza and games at Pride Alliance's first event of the year.
"Pride Alliance is a student-led-and-run organization here on campus, and there's three tiers to it, which are socialization, advocacy and education," said Pride Alliance President Alyssa Stinson.
According to Stinson, the organization focuses primarily on the socialization tier in an effort to build strong friendships and connections between its members, who are comprised of members of UMKC's LGBTQ+ community and its allies.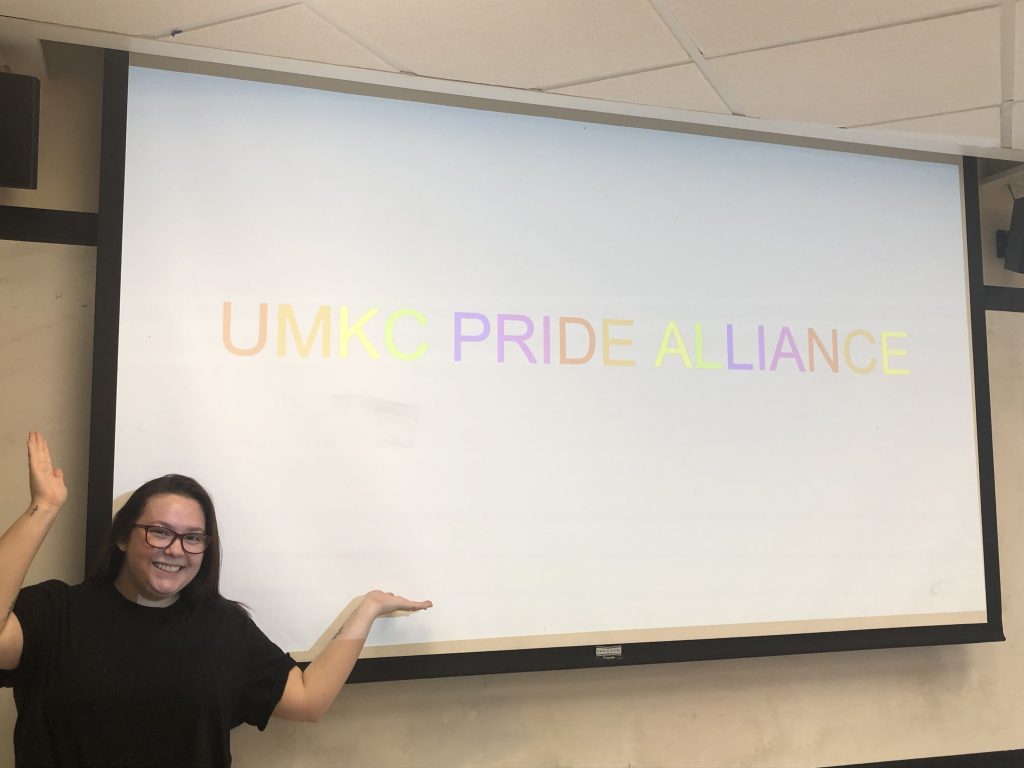 The organization holds weekly meetings every Tuesday at 6 p.m. in the Student Union's Rainbow Lounge. The organization's events tend to be more casual and aimed at social bonding, but next month they will be hosting a larger, public drag show.
Pride Alliance has 364 enrolled members this year, and Stinson hopes the organization can provide a medium through which its members can feel safe and visible at UMKC.
"My main goal for this year for Pride Alliance is to create a safe space for every member of the LGBTQ community and our allies here at UMKC. I want everyone to feel welcome, safe, appreciated and needed here on campus," said Stinson.
Junior Kelsey Keith is relatively new to the organization, but she already understands the need for such an organization on campus.
"I think it's really important to create a safe space for people. If you aren't even sure about who you are, how can you be expected to figure out what people want in college?" said Keith. "It's hard because you're trying to fit in and meet people, so to have somewhere you can go to discover yourself and be whoever you want to be is great."
If you are interested in exploring or joining Pride Alliance, you can visit its Facebook page, @PrideAllianceUMKC, or show up to its weekly meetings on Tuesdays at 6 p.m. in the Rainbow Lounge (Student Union 325).
ee35d@mail.umkc.edu