The theme for this year's court warming is: In a world full of ordinary people, Roos are super.
The Roo Royalty winner will be announced Saturday, Feb. 27 during halftime of the men's basketball game against New Mexico State in the Municipal Auditorium.
This week will have three events open to all students where they can get to know their candidates. Superhero trivia night takes place Tuesday at 6 p.m. in the Student Union room 401. At this event, individuals can test their superhero knowledge. Thursday is the annual Yell Like Hell! event at 7 p.m. in the Student Union Theater. The candidates will do their best to rile up the crowd. Both trivia and Yell Like Hell! take place in the Student Union. The pep rally closes out the week on Friday from 12 to 1 p.m. in the Swinney Recreation Center.
The candidate for Delta Zeta is Kristen Finck. She is dual majoring with a B.F.A in Dance and B.S. in Biology.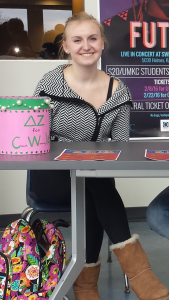 "My favorite superhero would have to be Ironman," Finck said. "Because the whole world knows who is identity is."
Andie Drummond of Chi Omega is studying pre early childhood. Drummond selected Batman as her favorite superhero. Since there have been a few she told her favorite types of Batman, "The Dark Knight and then a close second, Adam West."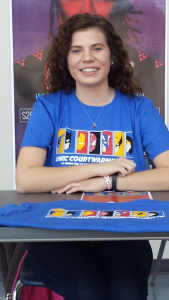 Zack Dull of Delta Lambda Phi is studying business administration.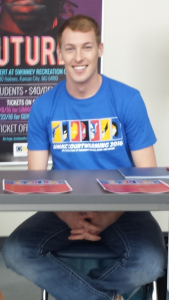 "My favorite superhero would have to be Violet Incredible because she has the best combo of superpowers ever (invisibility and force fields) and I think she's relatable and love the movie!"
Roo Royalty winners represent the UMKC student body at Roo Fairs, Convocation, and Union Fest, participate in Service Saturdays and are advocates for fellow students, as well as assisting with Court Warming planning.
Voting for candidates is now open here.