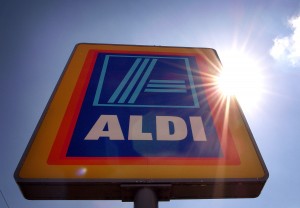 It's the beginning of a new semester, and many students are eager to cut costs.
The extra expenses college students pay, including books, class supplies, transportation, housing, food and extra-curricular activities all add up. UMKC tuition alone has increased 5.5 percent for the 2011-12 school year.
Here are 10 categories where students can cut costs drastically.
1.Books
The bookstore can be painfully overpriced. Websites like www.half.com, www.studentpirgs.org, www.textbooks.com, www.bigwords.com and www.hpb.com can save students a tremendous amount of money on textbooks. Half Priced Books, 1002 Westport Rd., also sells textbooks, and avoids the hassle of waiting for the FedEx truck to show up.
2.Transportation
Gas is expensive, and many students commute. Carpooling is an easy way to cut costs. The Mid-America Regional Council's RideShare Connection, www.marc.org/rideshare/, has a carpool search that lists carpools by location.
Public transportation is another great option. In spring 2011, students approved $14 in student fees per semester to provide an all-access transit pass on the KCATA's Metro and Max buses for all students. Students simply need their ID. There is no transit fare. A complete listing of routes and schedules can be found at www.kcata.org, and a list of "Park and Ride" lots can be found at www.modot.org.
3.Housing
A four-person double suite in Johnson or Oak Street residence hall costs $6,022 a year, and that doesn't include meals.
In contrast, a well-maintained two-bedroom apartment near campus can be found for $600 a month or less.
If two roommates split the cost of an apartment and one factors in $200 a month for utilities, the cost is still significantly cheaper than living on campus. Craigslist, Rent.com, Forrent.com and Apartment Finder are good sites to compare prices.
4.Cheaper bills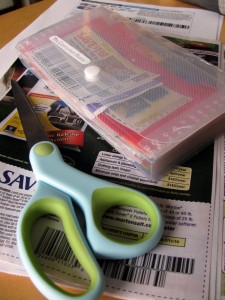 Switching cell phone providers can save hundreds. Myrateplan.com allows you to search for and compare rates and plans. Cellreception.com is a good place to view reception coverage areas by carrier.
Billsaver.com is another website to find cheaper rates, on items ranging from cell phones to renter's insurance.
5.Budgeting
Creating a budget is as simple as recording your monthly expenses. Start by making three columns, one containing the place you spent the money, another containing the amount you spent and the third listing items purchased. This approach makes it easy to spot unnecessary expenses and splurges. Online budget calculators, like www.mint.com and www.quicken.intuit.com are useful for organizing expenses.
6. Food
A great way to save is to avoid eating out and to cook your own food. Start by comparing grocery store sale flyers in the Kansas City Star.
Grocery stores usually have weekday sales, and special sales during holidays. ALDI and Save a Lot have amazingly cheap prices competitors can't beat. Trader Joe's offers unbeatable prices on high-quality, organic groceries.
On weekends, the City Market sells fresh fruits, veggies, meats and seasonings from local farmers.
7. Entertainment
Avoid splurging on entertainment with free local and campus events.
The Activity and Program Council (APC) offers free events to students throughout the year. To find out what events APC has scheduled for this semester visit apcactivities.com. First Fridays in the Crossroads Arts District (see All Around Town on previous page) and the Nelson-Atkins Museum of Art are great places to go and relax for free.
8. Rewards Cards
Sign up for rewards cards. CVS, Walgreens, Price Chopper and many other stores offer them. Rewards cards allow customers to get in on special store coupons and deals and accumulate great savings over time. CVS offers extra-care bucks, which is in-store credit for buyers who accumulate enough points with their rewards cards Price Chopper's Chopper Shopper card can also be used to save money on gas at Quik Trip with grocery purchases of $50 or more.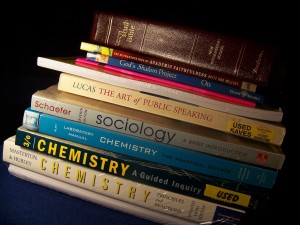 9.Coupons
If clipping newspaper coupons seems tedious, there are tons of online coupon databases. Sites like www.mycoupons.com and www.pennypinchinmom.com have a large selection of coupons that are available daily. Sites like Groupon and Living Social allow visitors to save money by purchasing discounted gift certificates for local stores and restaurants, with new offers available daily.
10.Beauty and cosmetics
Save money on facials, massages, pedicures and hairstyles by going to specialty schools to get them done.
House of Heavilin Beauty College, 5720 Troost Ave., can do anything from a simple wash and set to an up-do. House of Heavilin also colors and highlights hair and offers manicures, pedicures and waxing services.
Heritage College, 1200 E. 104th St. Suite 105, offers massage therapy and facials. Current deals include $13 half hour facials and $25 massages.
There are also deals for the guys.
Barbershop 67, 3402 Troost Ave., offers adult haircuts for $10 on Tuesdays.
echatman@unews.com