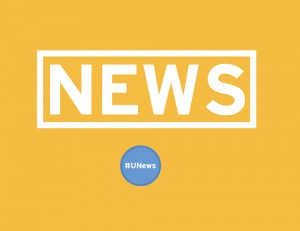 Chancellor Leo Morton sent students and faculty an e-mail last Monday containing the results of the Title IX Climate Survey sent to select UMKC students in the spring.
In the spring of 2015, the UM system collaborated with the Title IX and administrative offices of each UM campus to promote the climate survey. The survey measured students' attitudes regarding consent, sexual harassment and their university's responses to reporting incidents of sexual harassment, assault and abuse.
The survey revealed that while the majority of students believe that consent before sex is important and that an intoxicated person cannot consent, they are divided on key matters of consent. Women were more likely than men to disagree with the statement that "a person who is sexually assaulted when he or she is drunk is at least partially responsible for putting themselves in that situation."
Only 32 percent of respondents said that they would intervene in a situation where someone is pressuring a drunk person into having sex.
"The survey makes clear that a high percentage of our students understand the issues involved, the responsibilities they have and the resources available to them," Morton wrote in the e-mail. "But it also shows some areas where improvements can be made."
The survey also asked students about any non-consensual incidents they had experienced. Nearly 70 students reported incidents of sexual harassment, 58 students reported incidents of stalking, and 40 respondents reported incidents of domestic or intimate partner violence.
Non-consensual sexual contact and domestic violence were more likely to happen off campus while incidents of stalking and sexual harassment were more likely to happen in on-campus academic buildings or in virtual spaces.
The perpetrators of domestic violence were the most likely to be UMKC students. The majority of offenders were largely male, though 15 to 25 percent of respondents reported a female offender.
The majority of students who experienced non-consensual sexual contact, domestic violence or harassment did not seek out any student services for support, nor did they report the incident to a university faculty or staff member.
While 25 percent of students answered that they didn't know how UMKC was dealing with reported incidents of sexual harassment, many others responded that they view UMKC's actions towards gender-based violence positively.
"We are pretty pleased with the response rate," Mikah Thompson, UMKC's Title IX Coordinator, told the Kansas City Star. "It gives us a baseline."
Of the 6,545 students invited to participate in the survey, only 1,622 students, or 24.8 percent, responded, so the survey results should be analyzed cautiously.
"More work remains to be done," Morton wrote. "There is no such thing as an 'acceptable level' of sexual misconduct. I ask every member of the UMKC community to join me in the vital work of education and prevention, and to provide support and resources to victims. Every one of us owns part of this shared responsibility."