On average, 1.9 million students graduate with Bachelor degrees across the United States each year, according to the National Center for Education Statistics. Most of them will head out into the world attempting to get the job of their dreams. Around 2,500-3,500 students graduate from UMKC each year, joining the masses in the job hunt.
UMKC students have an advantage, given the school's location. Kansas City ranked 4th in the Top 10 Best Cities to Work in 2017 by Fast Company Magazine. Nearly half (48.7%) of UMKC alumni live and work in the metro area, but finding work can be difficult for those unsure where to look or where to find help with searching.
"For students already here (in Kansas City), they should have already established roots, they should be networking now while they're in college so that they have an even better chance of landing those jobs as opposed to someone who goes to school on the east coast," said Alyssa Collier, UMKC Carrier Services Manager of Internships.
Kansas City has one of the lowest unemployment rates in the nation and one of quickest growing job markets. Since it is in the Midwest, living costs are cheaper than on the coasts. This makes Kansas City an ideal place for companies to locate themselves.
The Kansas City Development Council Association names Kansas City (KCDCA) as "a national leader in several key industries." With the help of Collier and KCDCA, U News compiled a list of the top ten career industries in the KC area.
Biosciences
Kansas City is a world leader in animal health, drug development, diagnostics and clinical research. The best known business for the Biosciences industry are BioKansas, BioResearch Central, Kansas Bioscience Authority (KBA), Kansas City Animal Health Corridor, Kansas City Area Life Sciences Institute, Missouri Biotechnology Association (MOBIO) and Missouri Technology Corporation.
Contact Centers
Kansas City's central time zone, well-educated population, low-cost living expenses and accent-free Midwest speech entice contact centers. The Association of Customer Contact Professionals is a non-profit organization who represents customer contact organizations and can help direct those interested in a job in the contact centers career market to the right place.
Data Centers
Data Centers are popular in Kansas City because they provide services for telecommunication, information technology, energy supply and security to KC businesses like insurance agencies, banks, finance, life science companies and others. Kansas City is home to many data centers for The Associated Press, AT&T, Cerner Corp., Sprint, St. Luke's Health System, Tyco Integrated Security, Waddell & Reed and more.
Distribution
The central location of Kansas City leaves plenty of room for distribution centers to grow. Kansas City is at the cross roads for transcontinental rail, interstate and waterway commerce. The Kansas City area is home to countless business distribution centers including Associated Wholesale Grocer's Inc, American Eagle Outfitters, Frito-Lay Inc., Goodyear Tire and Rubber Co., Quik Trip and Wal-mart Stores Inc.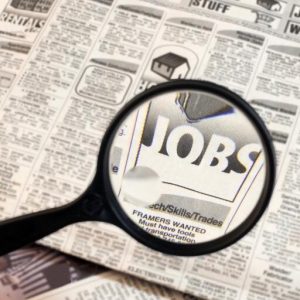 eCommerce
Kansas City's location also offers a great advantage for companies dealing in eCommerce. Since KC is located in the heart of the nation, items purchased online can ship to 85% of the United States population within two days or less. Companies like S&S Activewear, ReallyGoodStuff.com, Amazon and Commonwealth Inc. have recently brought their fulfillment centers to the area.
Financial Services
Kansas City is home to many businesses of the Financial Services Industry including American Century Investments, BATS Trading Inc, Commerce Bankshares, DST Systems, The Federal Reserve Bank of the United States, H&R Block Inc., State Street, UMB Financial and Waddell & Reed.
Headquarters
Kansas City is a great location for businesses to recruit and keep top executives, making it a great place for companies to place their headquarter locations. KC is home to over 175 business corporation headquarters including American Family Insurance Co., Blue Cross and Blue Shield of Kansas City, Cerner Corp., Garmin International Inc., H&R Block Inc., News-Press & Gazette Co. Inc. and UMB Financial Corporation.
Healthcare
The healthcare industry is one of the strongest career industries not only in Kansas City, but also in the nation. As the population increases, the need for healthcare does as well. Children's Mercy Hospital, Truman Medical Center, the Saint Luke's Health System and The University of Kansas Health System are some of the top healthcare career providers in the KC area.
Manufacturing
Kansas City has a very strong manufacturing industry as it is home to manufacturing plants for the top American automobile producers: Ford Motor Company and General Motors.
Technology
The technological industry has been growing rapidly in Kansas City. Worldwide tech companies like Cerner Corporation, Garmin Corporation, Sprint Corporation and Perceptive Software are all located in KC.
While these are the top job industries in Kansas City, those pursuing careers in other industries can still find jobs through networking.
"Career development is a process that we want students to start thinking about their freshman year," said Collier. "We want people to follow their passions, to find a career that is going to make them happy. We (Career Services) work with those people, show them where to look, how to make those connections because sometimes it is just about making those."
epark@unews.com