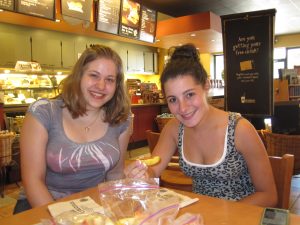 UMKC has a new organization to add to its diverse list.
KC Hillel is an affiliate of the KU Hillel in Lawrence, Kan.
Its goal is to inform and help young Jewish adults between the ages of 18 and 22 explore their culture in Kansas City.
This organization is not just for UMKC students. People who live and/or work in the Kansas City area can also join and get to know each other while learning about and embracing their Jewish heritage.
KC Hillel does not have a membership fee and most of its events are free. It has a plethora of events that will take place throughout the year.
Events vary and include cultural, social and religious gatherings.
Oct. 29 is the first big gathering for the organization. They will have a board game night with a Shabbat dinner. More information about the Oct. 29 gathering is coming soon.
Any upcoming event information will be posted on the KC Hillel Facebook page.
To receive upcoming event information or if you wish to join UMKC's newest organization, "like" their Facebook page or contact Liz Cohen at liz@kuhillel.org.
bibanez@unews.com