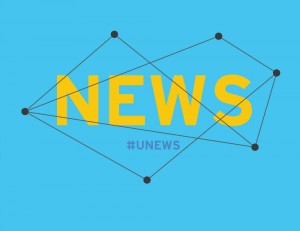 Next year, Rockhurst University will be hosting the annual Rockhurst-UMKC Relay For Life, sponsored by the American Cancer Society and Colleges Against Cancer.
The event is scheduled to take place from 6:00 p.m. Saturday, April 23rd, 2016until 4:00 a.m. Sunday, April 24th, 2016. The relay will be held at the Convocation Center on Rockhurst's campus at 1100 Rockhurst Road.
Students participating in the event will take part in a series of team-based games and challenges as well as the titular relay. These events serve to both raise awareness and promote cancer-preventative practices in addition to raising financial support for cancer research.
Cancer survivors can also participate in the relay by signing up as a survivor, which can be done individually or as a team.
Survivors get free admission to the event, a survivor's t-shirt, a dinner for survivors, and participate in a survivor's lap where they are cheered on by students.
UMKC School of Medicine Student Rebecca Staloch, 21, discussed her experience with the Relay For Life.
"I have a friend who got involved in [Relay For Life] and was like 'Hey, we're looking for more people from UMKC to expand. It's a rewarding process to see how many people [Relay For Life] affects and how many people cancer affects" Staloch said.
Staloch believes that the event's ability to spread awareness and raise money for cancer research is important because cancer is a problem which affects many people.
"I would say that you would be hard-pressed to find someone on the street who hasn't been affected by cancer. Whether it's themselves personally, a close family member, or a friend," Staloch said.
Staloch is a cancer survivor. Diagnosed with stage IIIC colon cancer at 11 years old, Staloch underwent surgery to remove the tumor. Seven months of chemotherapy and 10 years later, she has been declared cancer free.
However, this was not the only reason she became involved with the Relay For Life.
"It played a really big role [although] most of my friends don't know that I ever battled cancer because that's not who I am," Staloch said.
"It doesn't define me. But then one of my close family member's friends was diagnosed with cancer. Why wouldn't [I] get involved with this? It affects everyone. I'm not just doing it for me. I'm doing it for a lot of different people."
Erin Pearce, a UMKC graduate student and the Community Manage for Relay For Life, also expressed a desire to increase student involvement.
"UMKC participation and support is something we're really focused on expanding," Pearce said. "Continuing the collaboration between the two schools for this event is very important, especially by increasing UMKC involvement. I'm here on campus and I know there are people who want to get involved and fight back against cancer."
Students looking to get involved with the Relay can sign up to join the aforementioned committee or visit the RooGroups organization page for the event.
The event also has a Facebook page which students can like in order to receive updates on future events and fundraising opportunities.
Students can reach out to Pearce for opportunities to get involved as well. She can be contacted via email at erin.pearce@cancer.org or by phone at 816-218-7277.
Staloch's advice for students at UMKC?
"Just get involved. Look out for emails or ask someone on campus."