Director of Residential Life Sean Grube provided an update on the recent flood in Oak Street Hall at the Student Government Association meeting last week.
"The demolition phase went on for about two weeks. Now we are beginning construction and we expect to finish by the end of November," Grube said.
After Oak Street Hall flooded due to a sprinkler break in mid-October, students whose rooms and floors were impacted were moved to the Oak Street Apartments or to residences on Hospital Hill.
Students are expected to be able to move back into their rooms at the end of November, right before finals.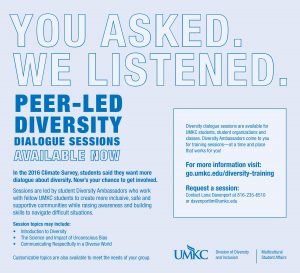 "The majority of damage is to the third floor, and there is some damage on the first, second and fourth floors as well," Grube added.
This is not the first residence hall flood that UMKC students have experienced.
In November 2015, the firing of a firearm set off the sprinklers in the Oak Street Apartments, causing damage to the belongings of many students. One student recalls there being at least three floods since their time at UMKC.
During the meeting, students recommended that precautions be taken to avoid future accidents.
Damage to student's personal property is not covered by the university and Grube suggested that students invest in renter's insurance.
"Sprinkler heads are extremely sensitive. One option is to install recessed heads on the sprinklers to avoid any more accidents," Grube added.
ssmf9@mail.umkc.edu