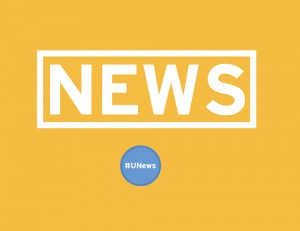 The Regnier Institute for Entrepreneurship and Innovation recently introduced its first boot camp for veterans who have transitioned from service in the last three years. Called Vets2Ventures, the program's purpose was to expose the veterans to an entrepreneurial environment with UMKC's experienced entrepreneurs and faculty.
The intensive, structured three-day curriculum from Friday, August 21 to Sunday, August 23 included introductory skills and pre-program mentorship support. The veterans gained the confidence to pursue their desires for starting a business from exposure to topics such as lean entrepreneurship and learning how to translate military skills into a more industrial skillset. The combination of academic education and real world experience was coupled with successfully developing, understanding, and evaluating venture opportunities. With 20 hours and more of experiential coursework taught by the talented faculty and successful veteran entrepreneurs, the veterans gained the knowledge and preparation needed to start or actualize any of their own personal business ideas. Post-program mentorship was available at the end of the three-day seminar, and the veterans were encouraged to maintain their network of mentors from the program. An overview of other progressive programs was introduced to the participants, such as E-Scholars and FastTrac.
"Vets2Ventures focuses on building entrepreneurs rather than developing specific ventures," Michael Begelfer, program coordinator, said, according to UMKC Today. "In doing so, our goal is to assist the veterans in building the necessary confidence to pursue an entrepreneurial path."
Breakfast, lunch, and dinner was provided as well as full scholarships to all applicants accepted into the program, supported by the Institute and private sponsors. The next session of Vets2Ventures is scheduled for November.