The 2016 Presidential Race has been dominating the news cycle for the past 18 months or so, but there are other elections that voters will be casting votes for on November 8th. Missouri is one of 12 states having a gubernatorial election this year.
A gubernatorial election is an election for governor. Missouri's current governor, Jay Nixon (Democrat), has reached his term limit and cannot run for re-election.
Students on campus were asked two simple questions: "Who is running for president?" and "Who is running for governor?" While everyone could answer who the presidential candidates are, almost no one knew who was running for Missouri governor.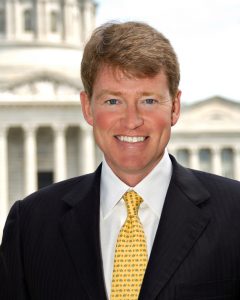 Chris Koster (Democrat), the current Attorney General of Missouri, and Eric Greitens (Republican), a former Navy SEAL, are the two candidates running for governor. Koster dominated his primary in August, winning 78.76 percent of the vote in a four-way-race, while Greitens won 34.56 percent of the vote, also in a four-way-race.
A year before Koster was elected to Attorney General in 2008, he switched from the Republican Party to the Democratic Party. As a Republican, he was elected as a senator in 2004.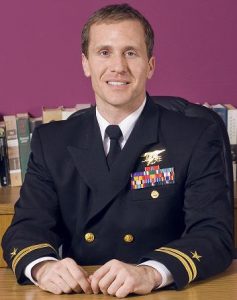 While he is in line with other Democrats on certain issues, such as expanding Medicaid and raising the minimum wage, Koster supported the controversial "Right to Bear Arms" amendment opposed by Democrats. He has also been endorsed by the National Rifle Association (NRA) as well as many agricultural organizations, all of which usually endorse Republicans.
Greitens, on the other hand, is not a politician, a fact that he uses in his campaign ads. He served several tours in Iraq and Afghanistan. He's an author and is the founder and former CEO of The Mission Continues, a nonprofit organization that helps veterans transition home when coming back from duty.
Greitens' policy positions are mostly in line with the Republican Party, such as being pro-life and wanting to cut taxes and regulations. Unlike the other Republicans running against him in the primaries, however, he is opposed to SJR 39, the Religious Freedom Bill. This bill would allow businesses to deny service to same-sex couples based on religious beliefs. This bill was also opposed by Koster.
Both Koster and Greitens' websites have more information on their policy positions. Their websites are http://chriskoster.com and https://ericgreitens.com.
There are many other elections in Missouri on November 8th, such as a Senate and U.S. Representative race. If you type "Ballot 2016" into Google and put in your address, it will show what the ballot looks like for you, including national and state elections as well as many referenda.
wali@unews.com