UMKC students and community members of all genders and sexual orientations danced, laughed and kissed under shimmering, rainbow strobe lights Thursday at Californo's.
The diverse crowd hugged and held up flashy props in the photo booth, draped in feather boas and glancing out from cat-eye sunglasses. The photo op, however, was quickly abandoned when Madonna's "Like A Prayer" started and guests raced to the dance floor.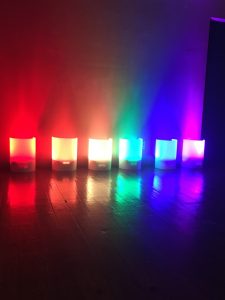 The event, dubbed MasQUEERade and organized as part of Pride Month, strived to transcend a prom culture steeped in heterosexuality and traditional ideas of gender. While every guest strutted in to welcoming waves and smiles, this acceptance remains rare.
"As a queer and marginalized person, prom sucks," sophomore Lucy Waldemer said. "It just celebrates heteronormative, monogamous culture, and I fit into none of those categories. This [event] is my chance to reclaim prom as something that I can enjoy."
Waldemer's statement has long applied to proms across the nation.
In 2013, the small town of Sullivan, Indiana fueled an internationally signed petition on change.org when a group of its students planned a "traditional" prom. Specifically, organizers vowed to ban same-sex couples from attending the event.
Two years later, the hashtag #LetCaseyPromposal went viral when a Texan high school forbid student Casey Akers from publicly asking her girlfriend to prom in the school cafeteria.
And just this past March, 17-year-old Floridian Paula Goodgame received an email explaining that she was prohibited from taking her girlfriend to prom. Goodgame has since told her story to Buzzfeed, recounting that the school secretary cited the official policy: "Escorts must be of the opposite gender."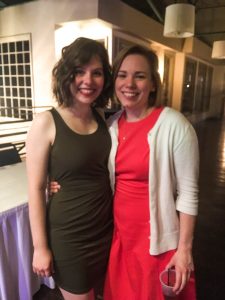 MasQUEERade allowed students to counter these stories, creating new prom narratives of tolerance and joy. One attendee, senior Emily Ross, posed for a toothy picture with her arms tight around her girlfriend, Claire Davis. For Ross, events like the dance have helped her in expressing and claiming her sexuality.
"I'm what you would consider a new gay," Ross stated with a laugh. "My girlfriend planned this [event], and so she invited me."
Sophomore Yanna Casey said that MasQUEERade, as well as UMKC programming for Pride Month, enhanced their confidence and experience at the university.
As Pride Month winds to a close, it's clear that the happiness, triumph and, yes, even dancing, will linger.
A grinning Casey summed it up best: "My everyday existence is a celebration."
krl7b2@mail.umkc.edu