Thousands of Kansas Citians lined up outside Bartle Hall Convention Center to get to see Democratic presidential candidate Bernie Sanders Wednesday.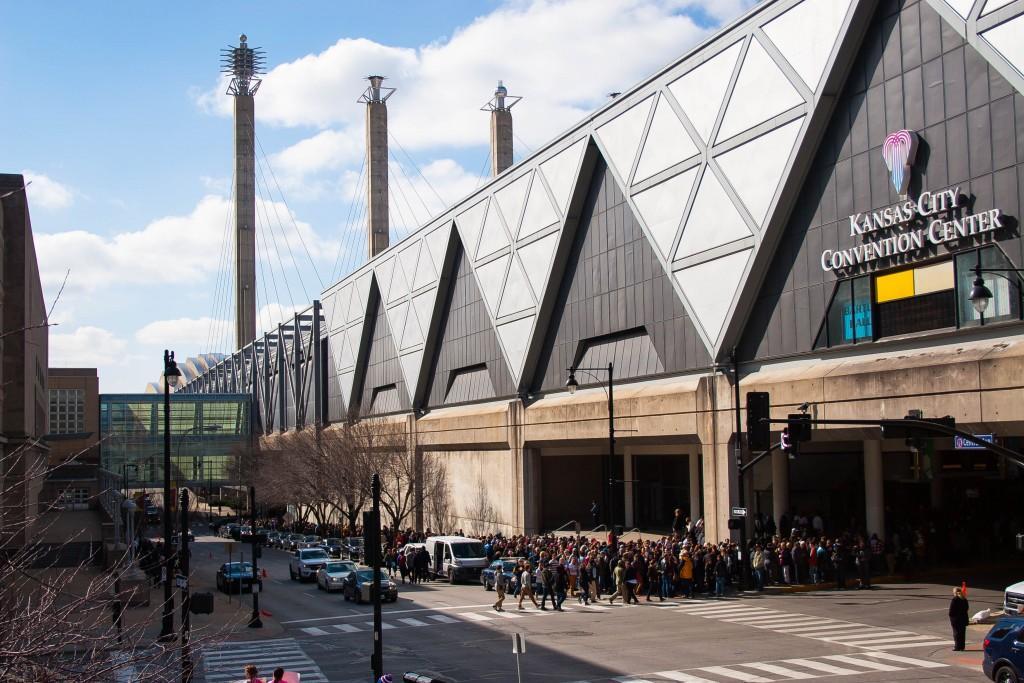 The doors opened at 11 a.m., but Sanders didn't speak until after 1p.m. That did not dampen the audience's enthusiasm.
"I apologize for starting late, but apparently we still have a few thousand people waiting outside," Sanders said, meeting thunderous applause.
"I'm happy to tell you that Wall Street is getting nervous," Sanders began. "We have taken on the political establishment, and we are taking on the media establishment, and we are gaining momentum every single day."
If Sanders was nervous about appearing in front of constituents after losing the Nevada primary to Hillary Clinton, it didn't show. He got the crowd riled up by reminding them how far his campaign has come.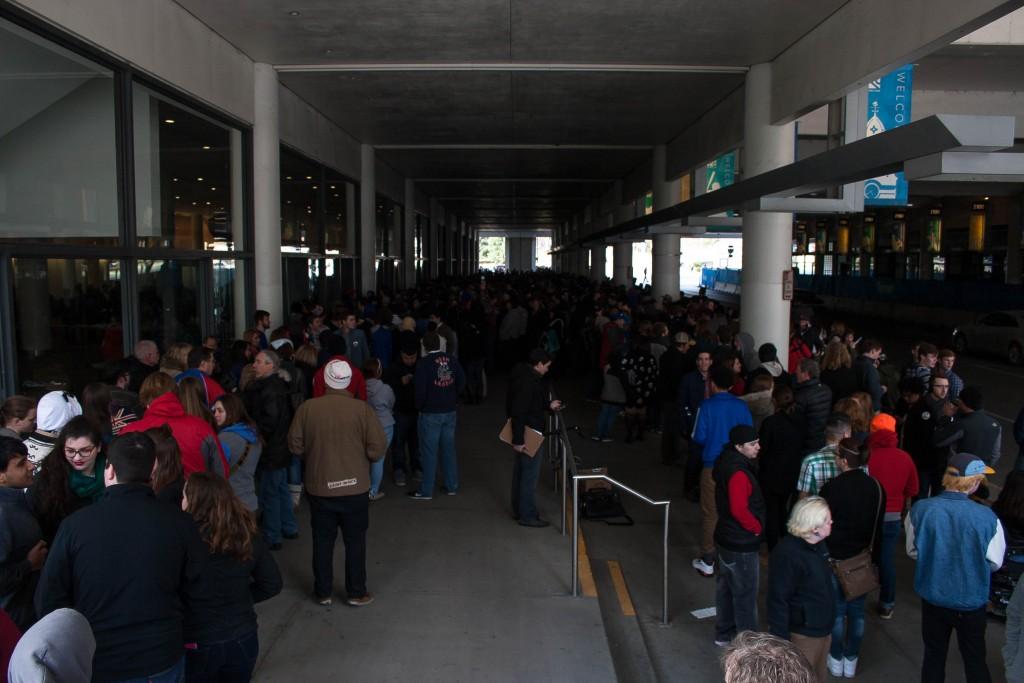 "When we started this campaign nine and a half months ago, we were at three percent in the national polls," Sanders said. In the last week, there have been three national polls which have us in the lead."
Sanders made appeals to different marginalized communities, including elders dependent on social security, people with student loans, African Americans and the LGBT community.
As expected, Sanders expressed his faith in change taking place from the bottom up.

"Now the people in this room understand that real change never takes place from the top down," Sanders said. "It is not about a president signing some legislation, or the Supreme Court making a decision. Real change always, always, always takes place from the bottom on up. That is the history of America. Real change took place a hundred, a hundred and fifty years ago, when workers said 'you know what? We're not animals, we're not chattel, we're gonna organize into unions, and we are gonna negotiate contracts.'"

Knowing his audience of young voters, who are less likely to vote, Sanders stressed the importance of participating in the democratic process.

"We're all fans of football and basketball, right?" Sanders asked the crowd. "But football and basketball . . .are spectator sports. We see great athletes at work. Democracy is not a spectator sport. All of you, and all of the American people, are the quarterbacks of the future."

Sanders also addressed the issue of mass incarceration in the United States, citing a statistic of 2.2 million people in jail, more than any other country on Earth.

When making his case for education funding, Sanders called Kansas Governor Sam Brownback, whose budget cuts have received mass criticism.

"Now I know in Kansas, you've got a governor who likes to beat up on the poor," Sanders said, drawing hearty "boos" from the crowd.

Sanders also had something to say for his critics who consider him "too radical."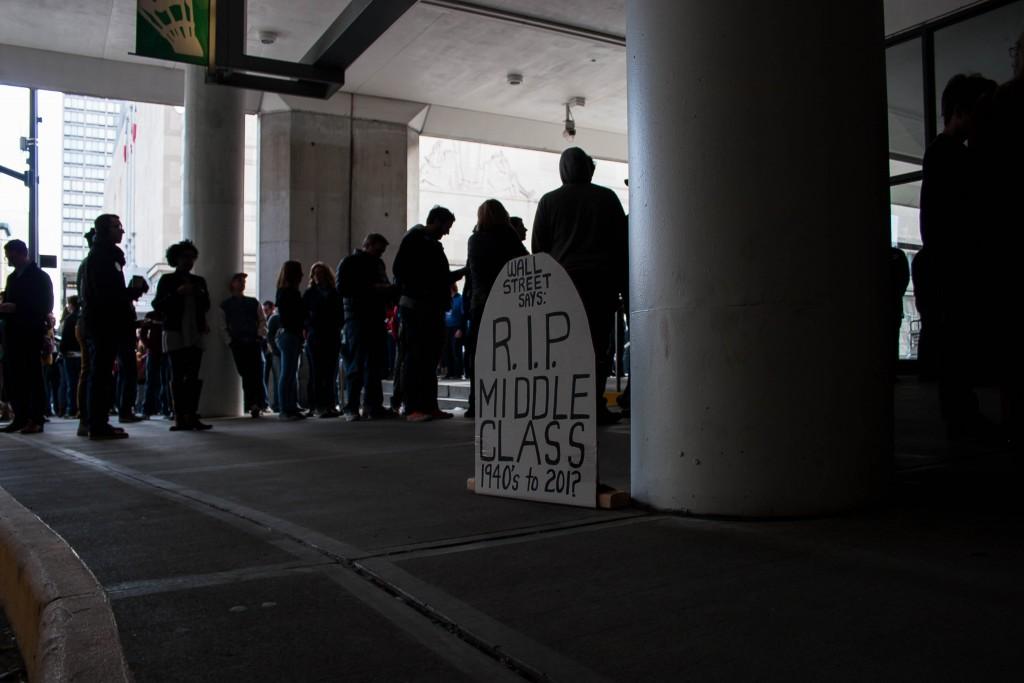 "Let me tell you what is radical: In the last 30 years, there has been a massive redistribution of wealth from working families to the top 10 percent," Sanders said. "That is radical."