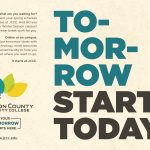 Many people have negative, preconceived notions about Troost, specifically that coded phrase, "East of Troost." It's the unofficial color line of our city's segregated history.
Chris Goode, the owner and CEO of Ruby Jean's Juicery, is playing a major role in redefining Troost Avenue.
Ruby Jean's Juicery is a black-owned business that is successfully expanding across the city. On Saturday, Nov. 11, Goode officially opened a kitchen and juice bar on 30th and Troost.
"We were inspired to be a part of something bigger than us. Something that has never been done, inserting a business with a 100% healthy focus into a food desert," said Goode.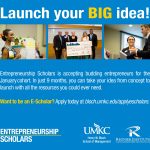 On the day of the grand opening, locals surrounded the building to show support.
Goode is investing positivity and healthy food options into a much-needed part of Kansas City. Although I'm sure being a young black entrepreneur has its challenges, Goode has the Kansas City community on his side.
"Challenges are constant as an entrepreneur. Being creative with limited resources is one of the most challenging aspects of what we've done," Goode said.
Providing cold-pressed juice, custom smoothies, shakes and now food, Goode makes it his mission to educate the community about healthy eating habits.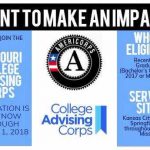 "Unfortunately when it comes to eating bad food, our community has a long tradition set of eating poorly," Goode said. "To help climb that mountain we plan on holding free health chats from time-to-time with special guests to help encourage and inform those who attend."
The success of Ruby Jean's Juicery is far from limited and consistently growing. In fact, the city declared Saturday that Nov. 11, 2017 is now "Ruby Jean's Juicery Day.".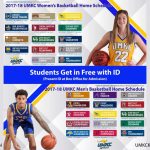 There is nothing like Ruby Jean's Juicery on the East of Troost!
Learn more about Ruby Jean's Juicery through this link: https://www.rubyjeansjuicery.com/