President Choi announced an end to the executive performance incentive program. The announcement came in an email to the UM system Friday afternoon in the wake of a critical state audit.
"There is a need to be transparent with respect to what we are trying to accomplish as we move the university forward," Choi wrote. "We owe this to you and all of Missouri's taxpayers. "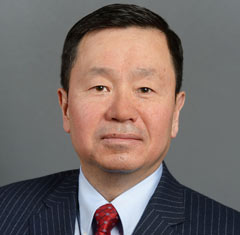 In a report released early this week, State Auditor Nicole Galloway criticized the lack of transparency and measurable criteria in the incentive program, adding that this amounted to over $2 million in "inappropriate bonuses."
In an interview on KCUR's Up to Date, Galloway said the UM system had been cooperative with the audit.
"We will initiate a follow-up review later this year to make sure that the Board of Curators and system administration have taken responsibility for these things and are beginning to build credibility with taxpayers, students, faculty and staff," said Galloway.
Choi's first day as UM system president was March 1.