NASA is working hard to change the STEM fields for women, with a third of NASA's employees and nearly half of its latest astronaut class identifying as female. Recent efforts like the Women@NASA and Women of NASA Lego set have brought these women to the forefront of the battle for gender equality in STEM. One of the amazing women of NASA is Dr. Tahani Amer.
Dr. Amer was raised in Cairo, Egypt. She became interested in engineering while watching her father fix his car engine. When the time came to choose a college major, she moved to the United States in 1983, without knowing a lick of English, to pursue her dream. Despite the language barrier, she aced her first Calculus class and went on to earn an associate's degree in science. She completed her bachelor's in mechanical engineering in 1992 and a master's in aerospace engineering in 1994, both from Old Dominion University in Virginia.
While completing her bachelor's, Dr. Amer joined the Computational Fluid Dynamics team at NASA through a scholarship program with the Virginia Space Grant Consortium. After completing school, she went door-to-door with her resume at NASA until she received an opportunity to work with NASA's Aeronautical Research program, studying the pressure and thermal sensitivity of paint in one of NASA's wind tunnels. She even got to climb up the wind tunnel to install a velocity probe. In 2001, she patented an invention that measures the thermal conductivity of thin films, which has implications in transistors, optical coatings, and thermoelectric energy conversion.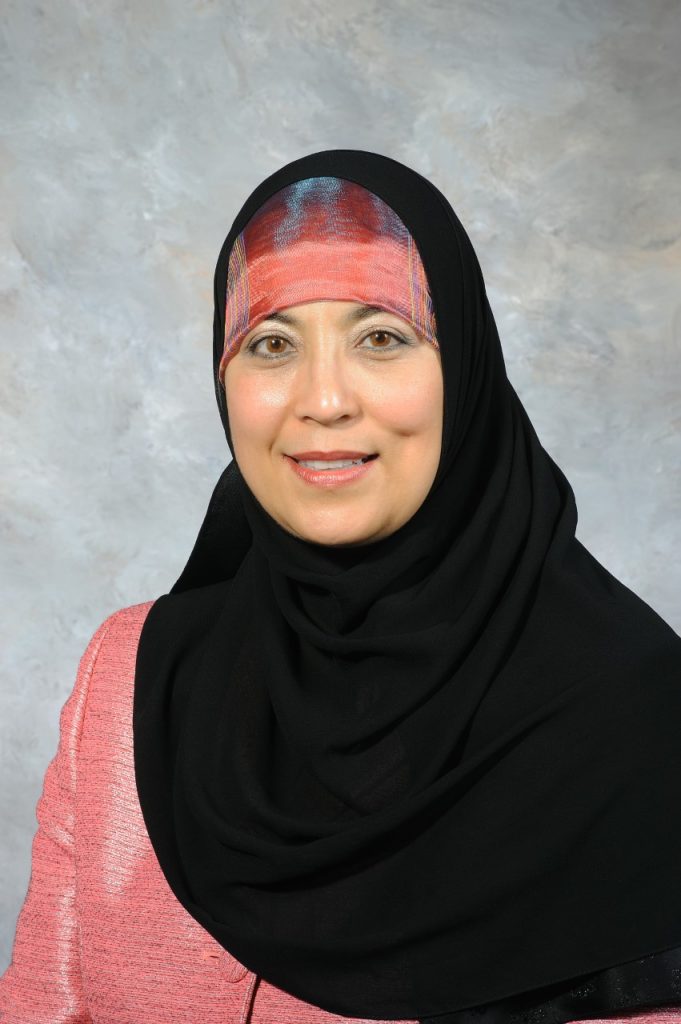 Dr. Amer returned to Old Dominion University to complete her Doctorate of Engineering in Engineering Management in 2011. She then joined the leadership team at NASA, taking a position as manager of the Evaluation and Assessment Office in 2012, where she led a team to conduct independent reviews of NASA missions to ensure their success. In 2016, she became a senior technologist at NASA's Headquarters. She's also a consultant for the Director of Strategic Planning and Integration, who manages the Space Technology Mission Directorate budget, worth over $2 billion.
In a 2013 interview with Women@NASA, Dr. Amer said, "I love what NASA does, and [the] creativity and innovation that we do here at the agency. That's why I joined the team."
In addition to her amazing career with NASA, Dr. Amer believes in the importance of giving back. She's involved in several community service programs, including NASA's "Day of Caring," Diversity Day, and after-school science clubs. As a Muslim American, she travels around the country to educate people on Islam. She lives her life by three principles: "Please God and you will please all. Education is the key to opportunity. Serve others with compassion and kindness." In 2014, she won a Public Service award from NASA for her dedication to promoting women in people of color in science. She was even invited to attend the viewing of Hidden Figures at the White House, held by Michelle Obama.
Are you interested in empowering women in the STEM fields? The Women in Science (Wi-Sci) group wants you! Email President Lauren Higgins (lahn7d@mail.umkc.edu) for more information.