Dr. Kamala Sohonie was a powerful force for women in STEM. Her legendary battle with a Nobel Laureate won Indian women the right to study at the Indian Institute of Sciences. She defeated sexism to become the first Indian women to receive a Ph.D. in a science discipline.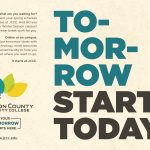 Sohonie was born in Bombay, India in 1911. Her father was one of the first chemists to graduate from the Tata Institute of Sciences (later the Indian Institute of Sciences), and inspired his daughter to follow in his footsteps.
She completed her Bachelor's degree from the University of Bombay (now the University of Mumbai), but despite finishing at the top of her class, Sohonie was not admitted into the Indian Institute of Science.
The head of the institution, Sir C. V. Raman, was a Nobel Laureate and adamant that women did not belong in science.
"Though Raman was a great scientist, he was very narrow-minded. I can never forget the way he treated me just because I was a woman," Sohonie later said. "The bias against women was so bad at that time. What can one expect if even a Nobel Laureate behaves in such a way?"
Eventually, after confronting Raman and demanding an explanation for her refusal, Sohonie was permitted to work at the institute, on the conditions that she do satisfactory work (as determined by Raman) and not disrupt the male researchers.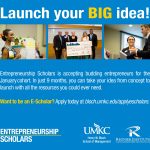 Despite facing great obstacles to get into the program, Sohonie completed her Master's degree in biochemistry with flying colors. Her work focused on proteins in milk and legumes, and she was the first person to characterize the proteins in pulses (a type of legume common in India).
Her work was so impressive, that Raman began accepting women into the program after she left.
In 1937, she received a research scholarship to complete her Ph.D. at Cambridge University, where she completed her degree in just 14 months.
Her thesis work discovered the presence of the enzyme cytochrome C, an important factor in oxidation, in all plant life.
While working on her Ph.D., Sohonie received two scholarships which would help her career: one with the Nobel Laureate Dr. Frederick G. Hopkins, and the other that was an American travelling scholarship and allowed her to meet researchers across Europe.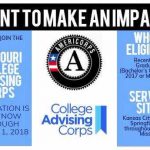 She returned to India in 1939, as the first Indian woman to earn a Ph.D. in a science discipline.
In New Delhi, Sohonie worked as the head of the Department of Biochemistry at the Lady Hardinge College.
She later took a position as the assistant director of the Nutrition Research Laboratory in Coonoor, where she studied the effects of vitamins and how to accurately quantify vitamin content in foods.
In 1947, she married Sri M. V. Sohonie and moved back to Bombay with him. She joined the Biochemistry Department at the Royal Institute of Science in Bombay, where she and her students examined the nutritional value of common foods in India, which was of great importance for the  poorest members of Indian society.
Sohonie was asked by the first president of India, Dr. Rajendra Prasad, to study the nutritional value of Neera, or palm nectar. Her work found that Neera significantly improved the health of children and pregnant women.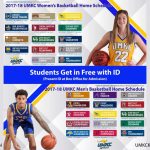 Sohonie went on to be the director of the Indian Institute of Science and, in 1966, joined eight other women in forming the Consumer Guidance Society of India. She served as their president from 1982 to 1983.
She won the National Award for Excellence and Contribution to Science in 1997. The following year, Sohonie collapsed while receiving a standing ovation at a celebration for her by the Indian Council for Medical Research.
She passed away having lived a full life as a scientist, wife and mother. Today, we remember Dr. Kamala Sohonie as a pioneer for women's equality in India, and a role model for any woman making her way in the STEM fields.
Are you interested in empowering women in the STEM fields? The Women in Science (Wi-Sci) group wants you! Meetings every Friday in the Women's Center, 12:30 p.m.