Spring is in full bloom. UPB's potted succulent painting activity brought students to the student union rooftop last week to commemorate the change of the seasons. All 50 of the pots that UPB provided were picked and painted.
"I wanted to do [this event] to brighten the atmosphere," said UPB Fine Arts coordinator Eric Davis Jr.

Photos: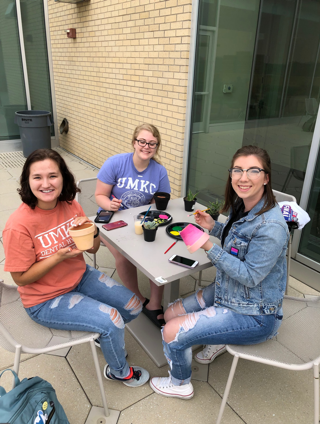 Blossom Pots 1: "[This event is] so cute," said freshman Aris Lamont. "It's really neat and then we get to take care of [the plant]."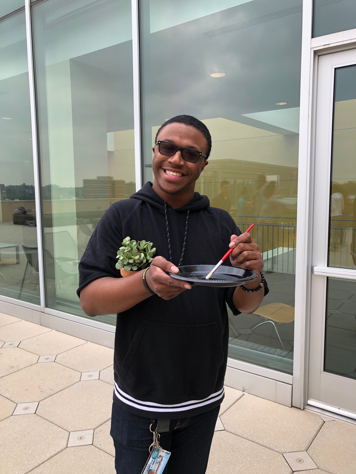 Blossom Pots 2: "I went to the Blossom Pots event with UPB because UPB always brings a fun, creative and amazing time of fellowship and diversity that I love seeing on campus," said freshman Sean Evans.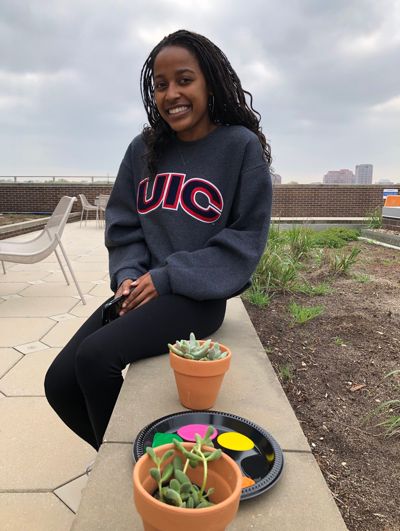 Blossom Pots 3: "I liked this event because painting is very therapeutic and succulents are cute, easy plants to take care of," freshman Keisha Jones said. "I'm going to keep it in my room as decoration."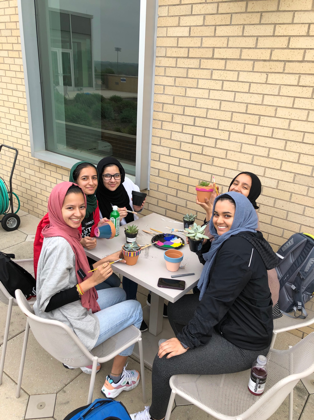 Blossom Pots 4: Freshman Yasmeen Tariq named her succulent, 'Cactapus.
hpsgzx@mail.umkc.edu