The annual Kansas City Art Fair offered plenty of art, food and music for people to enjoy at the Plaza this weekend.
The event allowed 250 artists to showcase their art and sell their pieces to anyone who found their work interesting. Each booth offered something different and intriguing for pedestrians. Some of the artists drew crowds of event-goers taking pictures and staring at the work in awe.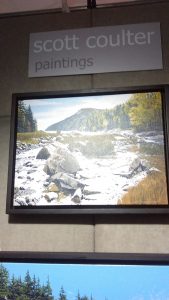 One of the more popular artists among attendees was Steven Graber. Many of his pictures were light-colored images with a beach background.
Scott Coulter was there with his paintings beautifully created paintings. The pieces were realistic visions of ocean and lakes. This wasn't Coulter's first time at the KC Art Fair, but he said it had been nine years since he attended.
When asked what makes him come to the event, he replied, "It's good reputation."
For Shea Henke, this year was his first time at the Art Fair. Henke, who makes jewelry by hand, took art lessons in school, but many of the techniques he uses are self-taught.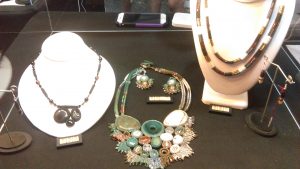 "I make each piece one bead at time with a needle and thread," said Henke. "And a single item will have between a few hundred and a thousand beads in it."
Henke was also looking for something a little more than reputation when it came to having a booth: "really good sales. And [I] get to pass on my artwork to other people so it has new homes."
All in all, the event was a jam-packed with people of all ages thanks to all the art, food trucks and live music from the participating bands. Everyone in attendance seemed to enjoy
the activity and fun.
aflag@unews.com