Whenever I hear the words "Crown Center," my head fills with images of screaming kids running through fountains, the Crayola Café and bizarre stores selling overpriced, gaudy-looking cat sweaters and mugs.
All that aside, Crown Center is actually pretty cool.
It started as the ambitious urban renewal project of Joyce Hall, the founder of Hallmark Cards (the name Crown Center is a reference to the Hallmark logo, a gold crown).
In its entirety, the Crown Center complex features several hotels, offices, condos, restaurants, shops, theaters and the headquarters of Hallmark Cards, which offers free tours of the card-making process at the Hallmark Visitors Center, located inside the Crown Center Shops, at 2450 Grand Blvd.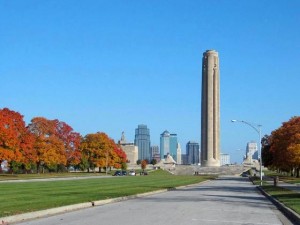 Here are other places to check out inside Crown Center and nearby:
Hall's
Envisioned as a national department store chain, Hall's has remained local with only two stores, at Crown Center and on the Country Club Plaza. The Crown Center location tends to carry a lot of the clearance merchandise from the Plaza store and is a goldmine for those looking for high-end designer brands for less.
Crown Center Theatres
The Coterie, Off Center and American Heartland Theatres are all located in Crown Center and offer high-quality live productions. The American Heartland Theatre hosts Douglas Cohen's off-Broadway musical comedy "No Way to Treat a Lady" March 4-April 17. Off Center features "In Trousers" March 11-26.
The Screenland Crown Center, a recent addition, has added film to the mix, and features a full-service bar. For more information, visit www.crowncenter.com and www.screenland.com.
Sea Life Aquarium
A recently-announced $15 million addition to Crown Center will open in spring 2012. The Sea Life Aquarium will be 50,000 square feet and will open on the first and second floors of Crown Center.
National World War I Museum
The National World War I Museum, located at Liberty Memorial in Penn Valley Park, is the only World War I museum in the U.S. Here, one can find restored aircraft, cannons, guns, shrapnel and military vehicles from World War I.
The museum is highly-interactive and offers a series of trenches with ground level views that accurately portray the horrors of one of the deadliest wars in history. The National World War I Museum is as entertaining as it is informative.
To top it off, visitors can ride an elevator to the top of Liberty Memorial Tower, which offers panoramic skyline views. Admission to the museum, which includes a two-day pass, is $10 for students with an I.D.
The trails around Liberty Memorial that overlook the skyline are also great for biking and jogging.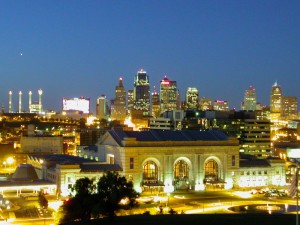 Union Station
A monumental relic from the glory days of rail travel, Union Station sat in a sad, dilapidated state for years until voters approved a bi-state initiative for its reuse in the 1990s.
Unfortunately, Kansas City still struggles to find new uses for the station, which has been in the black only two years since its reopening.
The captivating architecture of Union Station alone makes it worth the visit. For years, the ornate, hand-painted ceilings in the lobby were covered with smoke from trains.
Visitors who hear echoes reverberate off the marble in the station's grand halls can't help but wonder what it would have been like to be a passenger in the station's glory days.
Today, Union Station features Amtrak service, several restaurants, exhibits from the Kansas City Museum, the KC Railroad Experience, Science City and numerous traveling exhibits.
"Diana, a celebration," runs March 4-June 12 and offers visitors a close look at the life of the late princess of Wales. Tickets are $10.
For more information, visit www.unionstation.org.
Union Station also holds an outdoor concert by the Kansas City Symphony and fireworks display every year on Memorial Day. This event, known as Celebration at the Station, is packed and a must-see regardless of one's affinity to fireworks and symphony music.
For more information, visit www.celebrationatthestation.com.
nzoschke@unews.com