Culture couture: Event showcases UMKC international diversity
Clothing, food and traditions from more than 80 cultures were showcased as UMKC's International Student Affairs Office hosted its annual Culture Night at the Student Union on Saturday night.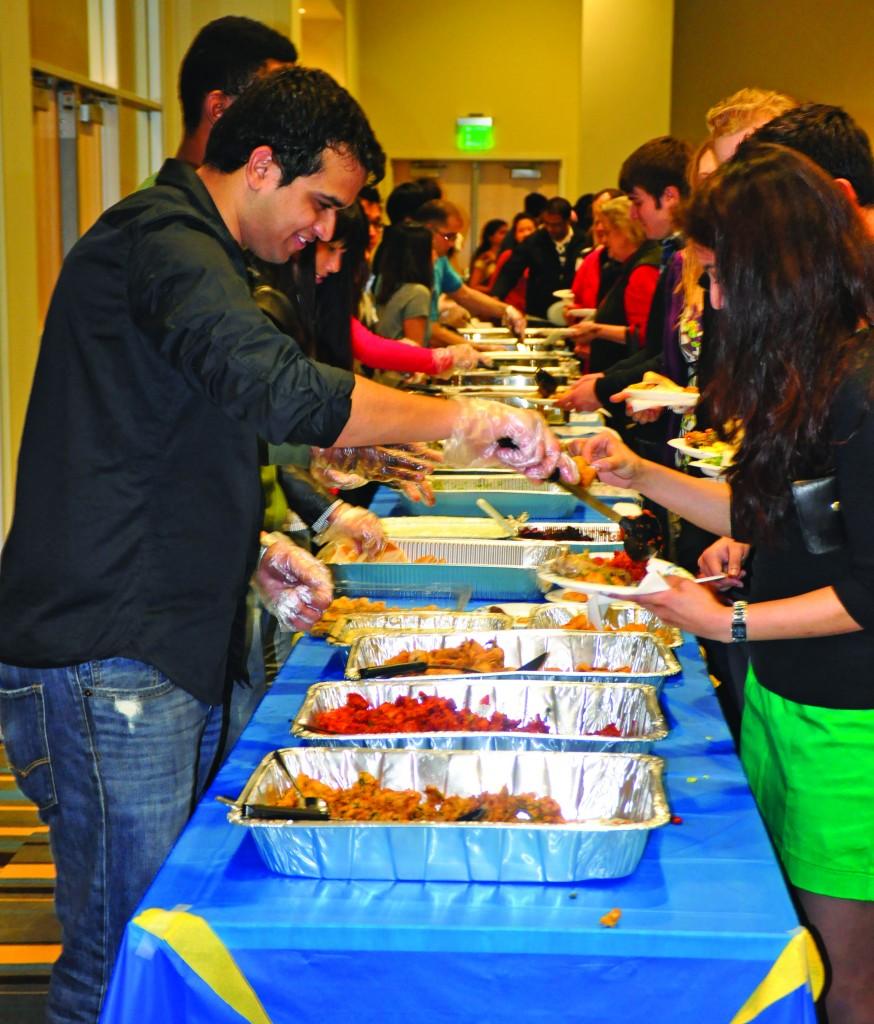 Culture Night drew almost 500 people and featured dances, songs, skits and fashion shows by students representing their homelands. Booths outside the room offered opportunities to speak with international students about their cultures and featured,Pamphlets, food samples and slide shows.
Sandy Gault, director of International Student Affairs, founded the organization when she began working at UMKC in 2006
"This is their event and their ideas," she said. "They [ambassadors] plan the budget, order the food, set up and take down the venue for the event."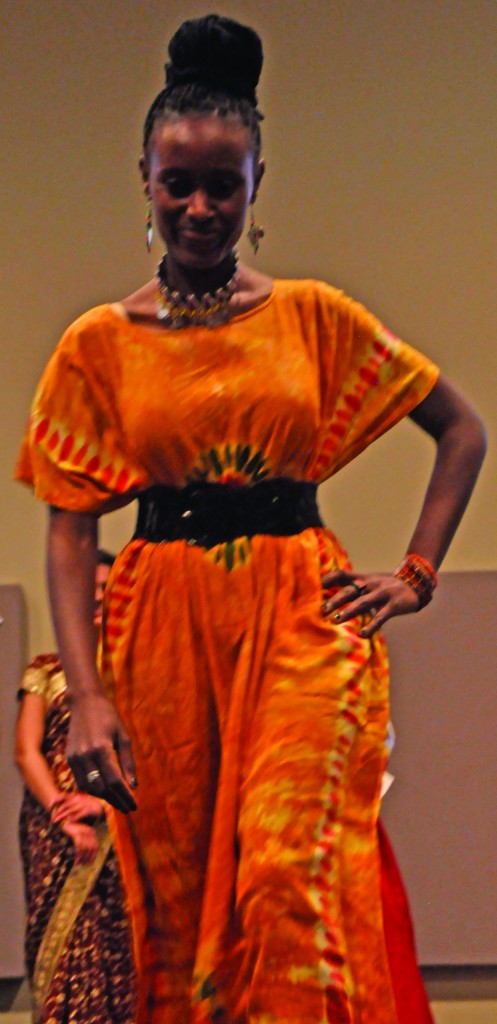 The event also sold raffle tickets for two Kindles and an Amazon gift card.
"We have yet to charge people an entrance fee for Culture Night," Gault said. "We rely on private donations to make this possible."
Money raised from the raffle tickets will go to Heifer International, which aims to end hunger and poverty.
"While most people [in the United States] participate in community service at an early age, this is a new concept for many international students," Gault said. "Raising money for charity helps them realize what they can do for others. It becomes ingrained in their minds that they can make a difference."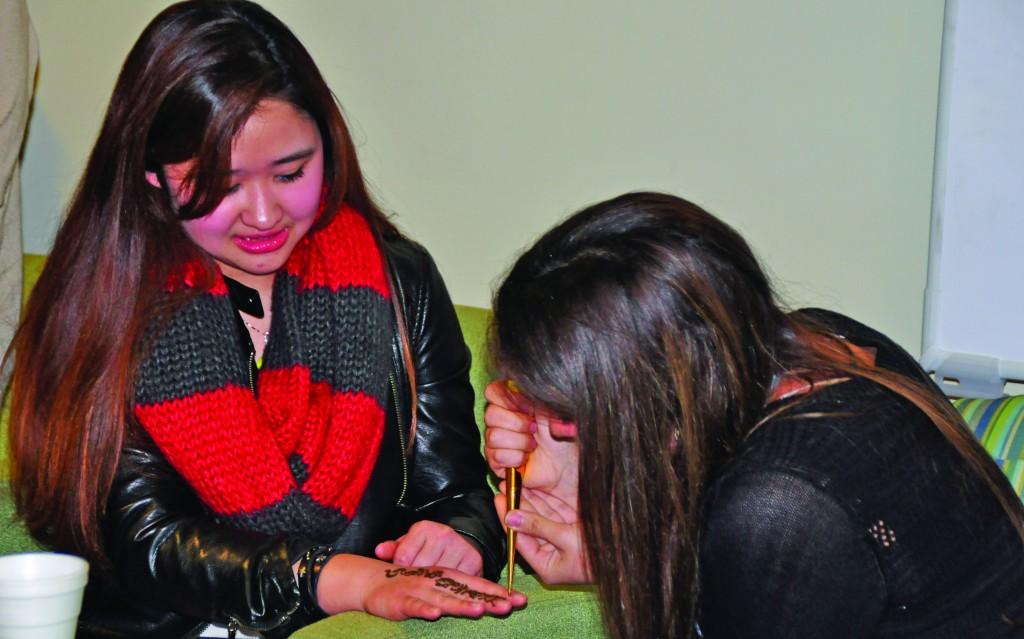 Most of the food offered at Culture Night was made by the students and served by volunteers.
The Student Union's staircase was lined with flags from many different countries to signify the blending of cultures.
Anna Jobe, a senior pre-dental student and cultural adviser for the Association for Latin American Students, performed a dance called "La Negra from Jalisco, Mexico. She learned this dance at her middle school in Chihuahua.
"I chose this dance because it is very colorful and it shows off my culture," she said.
Jobe wore a traditional Mexican dress adorned with lace, flowers and ribbons.
"My costume is a combination of Spanish and Mexican culture," she said. "When I dance, you can see the many layers of the skirt."
Her hair was tied back with red bows and she added yarn braids.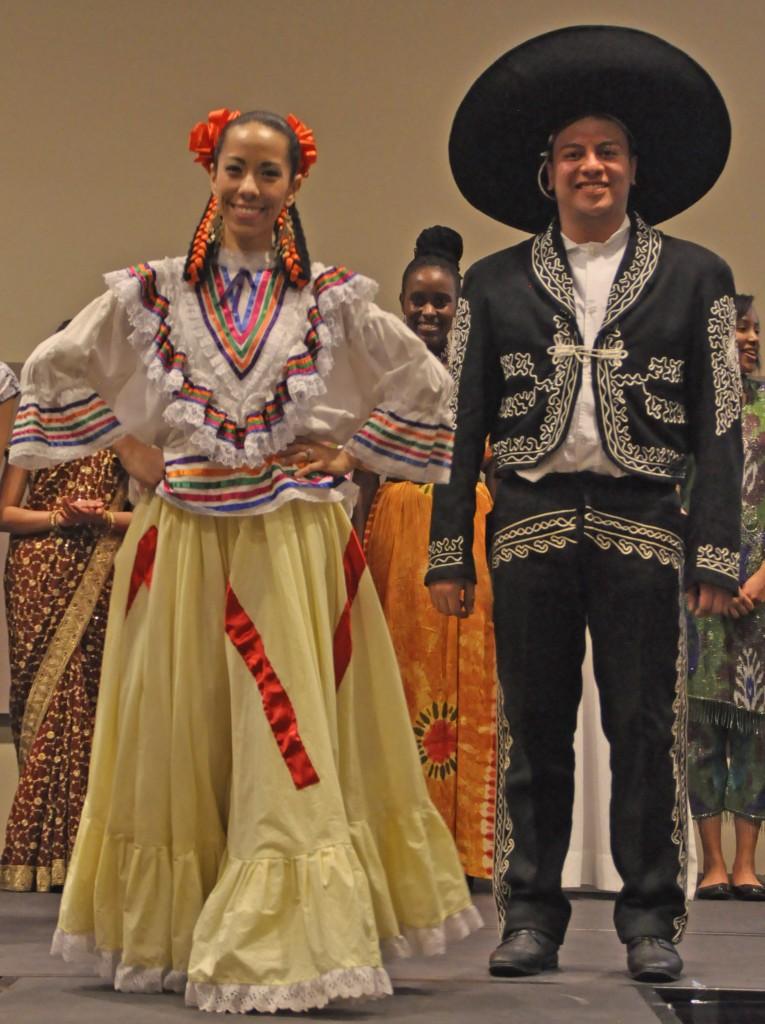 Nate Lavoy, a second year medical school student, participated in an "Indian flash mob dance." Although he is not Indian, his friends whom he met in his classes invited him to participate.
"Nate is wearing a kurta, which is just an everyday shirt for men," classmate Shalimi Chalikiiki said. "I am wearing a salwar kameez, a traditional tunic with loose pants. Normally a ghagra choli, a midriff-baring outfit, is worn for dancing."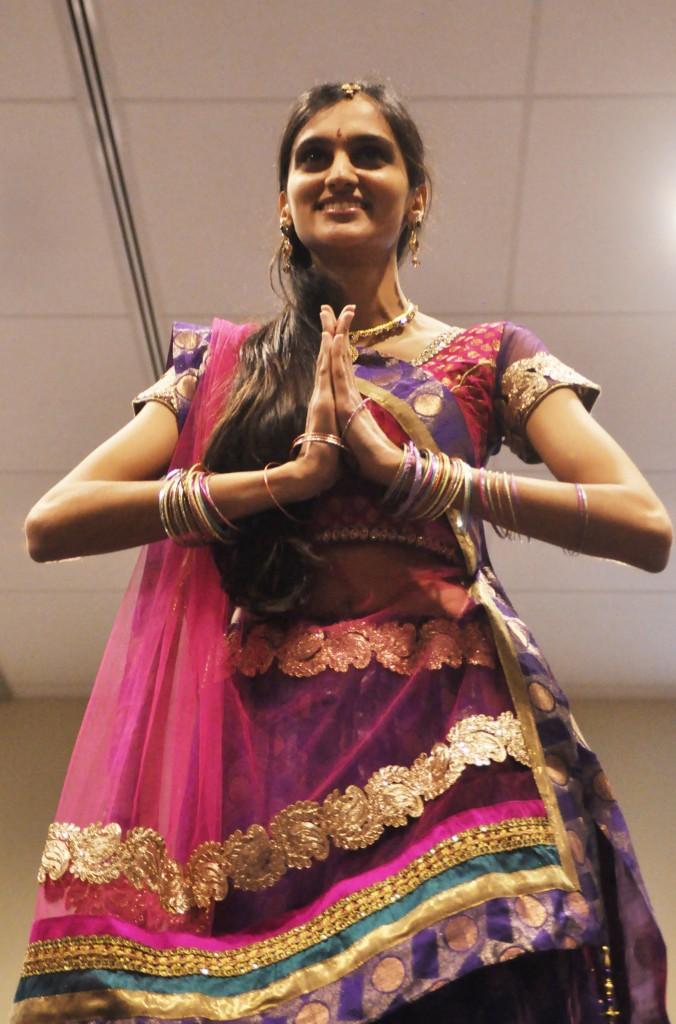 Chaliki encouraged non-Indians to participate in Indian culture.
"It's not just for brown people," she said.
Senior accounting major Abdullah Aleidan of Saudi Arabia manned his country's culture booth.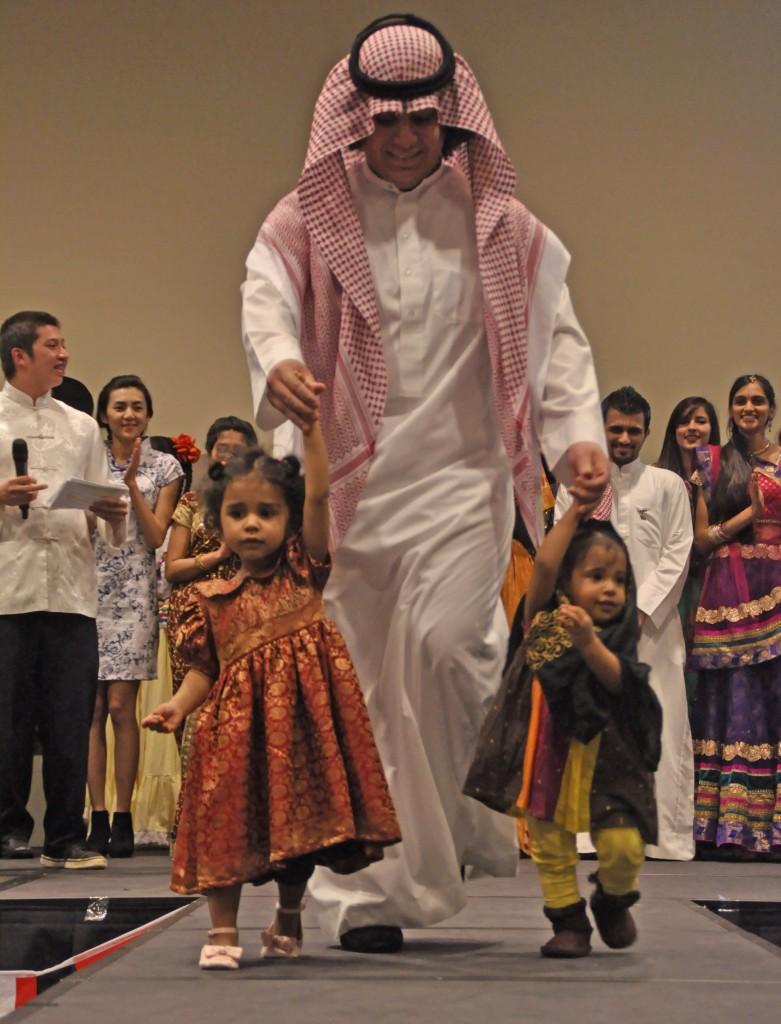 He wore a traditional white thobe, a long tunic worn throughout the Middle East in warmer months. He had a redand- white shemagh on his head, which is worn to protect men from the sand and sun in the desert. Saudi Arabians wear thicker black thobes in the winter. These traditional garments cost about $70 each.
"Women wear an abaya, a long black robe over their clothes when they go out in public," he said. "They wear a hijab over their hair to hide their beauty. A woman's beauty can only be seen by her male relatives and her husband."
The Saudi Arabian booth had dates and coffee made from yellowish beans.
"These are both signs of hospitality," Aleidan said. "If you came to my house [in Saudi Arabia], I would offer you coffee and dates."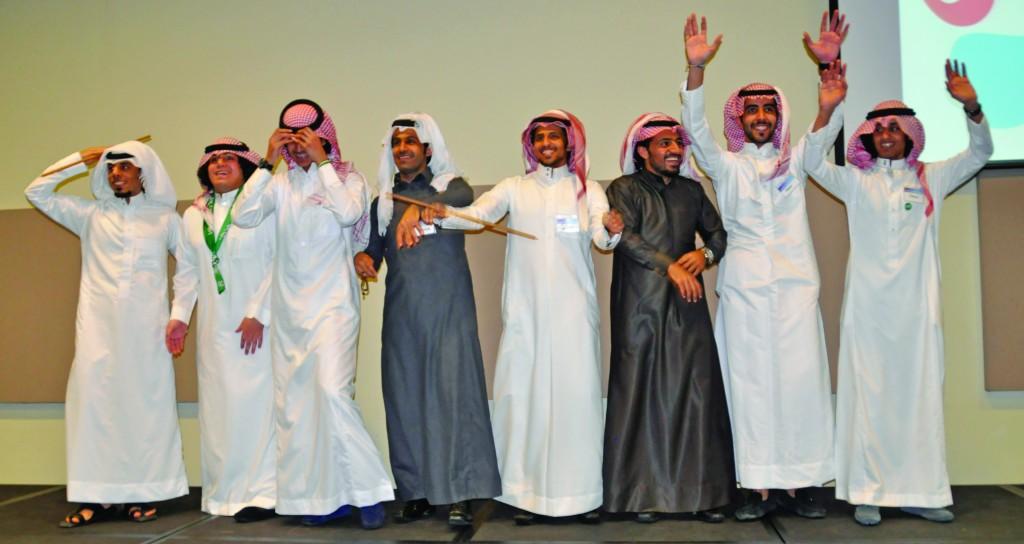 The Brazilian booth had slide shows showcasing famous sites in Brazil. The students offered homemade candies called beijinho and brigadeiro, and pastel, a traditional fast food served in bars.

International Student Affairs hosts programs like New Student Orientation, International Education Day, State ID trips, International Olympics, and Kansas City's Ethnic Enrichment Festival. The organization is designed to help international students feel welcome in their new home.
"I may be biased, but this [Culture Night] is by far my favorite event that we have," Gault said. "It gives the students a chance to celebrate their colors, their own ethnicity and their cultures."