Student Profile: Riddhiman Das- Foreign entrepreneurial students face uncertain future in the U.S
Riddhiman Das, a 21-year-old computer science graduate student, appears to have a bright entrepreneurial future.
He has already helped launch two tech startups in Kansas City.
Together, they are on track to have several dozen employees within a few years, by estimate of his mentors in the Entrepreneurship Scholars (E-Scholars) certificate program at UMKC.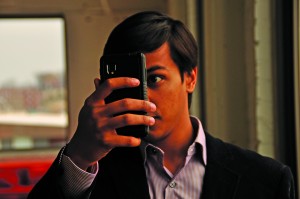 Galleon Labs, based out of the UMKC Innovation Center, 4747 Troost Ave., currently has two employees.
Das said the software consulting firm, launched in April 2012, has done work with high-profile local clients, such as Applebee's and Cleveland Chiropractic College, to develop new software technology.
Das also helped develop technology used in EyeVerify, a tech startup that is pioneering the use of mobile biometric technology. The smart phone beta application uses a camera to scan eye blood vessels and search for a digital match.
EyeVerify technology could eventually replace text passcodes, which provide less security protection than digital eye scans. EyeVerify could also be used in cars for keyless ignition.
Companies such as Volkswagen, Samsung, LG and Apple have already expressed interest, according to Das.
"The possibilities are endless," he said, "and we're only beginning to tap into what's possible."
By any measure of success, Das appears to be an aspiring U.S. entrepreneur on the fast track to success.
But he faces a major hurdle:
As an international student from Guwahati, India, Das' F-1 student visa requires him to be a full time student and strictly limits his participation in both ventures after he ceases to be enrolled as a student.
And while Das would have preferred to work full-time before attending graduate school, his visa prohibits him from doing so.
A shortage of specialized U.S. workers
The nearly 800 international students at UMKC and nearly 765,000 international students in the U.S. all face similar problems once they graduate.
While many obtain H-1Bs or other visas to work in the U.S., entrepreneurs are often forced out of the country by immigration obstacles that prohibit foreign citizens with visas from starting their own company.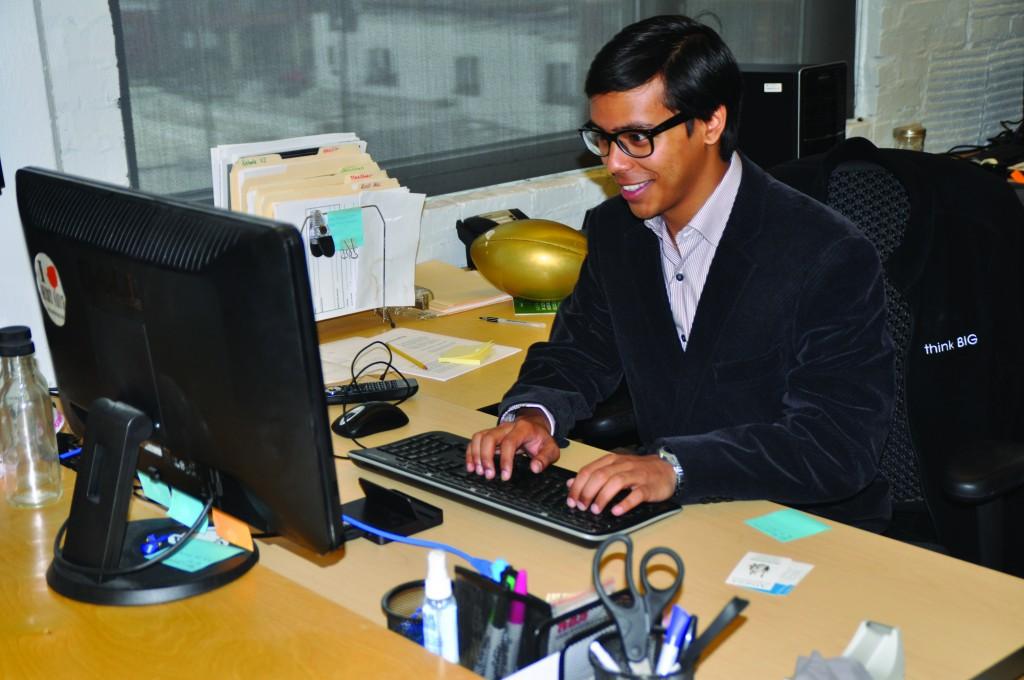 Das came to the U.S. in 2008 to begin his undergraduate studies at the School of Computing and Engineering, where his uncle, Dr. Deep Medhi, is a professor.
"UMKC offered everything I wanted from a college education," Das said. "The U.S. is still leading the world in technical innovation, especially in software. A lot of immigrants come here to study these programs."
Forty-six percent of America's top venture-funded companies have at least one immigrant founder, according to the nonprofit National Foundation for American Policy, and India is the most common country of origin.
Companies founded by immigrants have already created an average of 150 jobs, and the companies surveyed by the NFAP are still in the high-growth phase.
Statistics show a shortage of U.S. majors in STEM fields—science, technology, engineering and mathematics.
More than one in every four students enrolled in the School of Computing and Engineering comes from other countries, the highest ratio of any UMKC school.
International students with F-1 visas who meet certain criteria are allowed to do work related to curriculum while in school, known as "Curricular Practical Training."
"The law is not clear on whether foreign students with F-1 visas can found and be actively involved in their own their own business under the 'Curricular Practical Training' rules," said Anthony Luppino, School of Law professor. "Current interpretations seem to be yielding a 'no' answer."
When students with F-1 visas graduate, they also have the option participate in startup ventures, known as "Optional Practical Training," for a limited period of time.
This period is lengthened for STEM fields, "but still fairly limited," Luppino said. "Apart from that, one of the only options is the H-1B visa," which allows temporary employment in specialty occupations. However, commentators have cited difficulties in obtaining H1-B visas in "self-employment" situations.
Proposed legislation could create 1.6 million U.S. jobs
A bill with bipartisan sponsorship in the U.S. House and Senate, known as Startup Act 3.0, aims to solve this problem by creating entrepreneur visas for current F-1 and H-1B visa holders.
The bill calls for 75,000 entrepreneur visas for those whose ventures meet certain criteria for hiring and startup capital.
This could result in the creation of as many as 1.6 million U.S. jobs over the next decade, the Ewing Marion Kauffman Foundation recently found.
Another paper with three UMKC co-authors, published last August by the Kauffman Foundation, proposes changes to administrative regulations and immigration law statues to help remove obstacles to startup ventures actively founded by foreign students.
The co-authors are Luppino, Malika Simmons, Clinical Professor of Law, and John Norton, Managing Director of the Regnier Institute for Entrepreneurship & Innovation, which oversees UMKC's entrepreneurship programs.
Among other things, the paper embraced the "entrepreneur's visa" provisions included in a bi-partisan legislative proposal called Startup Act 2.0.
"We felt the Startup Act 2.0 entrepreneur's visa proposal introduced in 2012 for immigrants involved in qualifying ventures was great, but unduly limiting," Luppino said. "Apart from H1-B visa holders, it focused only on graduate students/graduates in STEM programs.
Added Luppino, "We wanted to broaden it to include undergraduates and those not in the STEM field we were seeing through Dr. Norton and the UMKC entrepreneurship initiatives. [These include] both undergraduate and graduate foreign students, across many academic disciplines, with the passion and talent to become successful entrepreneurs."
The three UMKC co-authors of the paper said they were pleased that the bi-partisan sponsors of the recently filed Startup Act 3.0 modified the entrepreneur's visa provision to make the opportunity potentially available to all F-1 students.
Norton described Das, who he works with through E-Scholars, as a "brilliant entrepreneur" and as a "poster child for this situation."
However, "We know through our experience in E-Scholars that many of the [international] students are undergraduates who aren't STEM," he added.
Norton said the goal of E-Scholars is to launch "sustainable, scalable companies."
The program has a target 30 percent success rate, compared with the 10 percent average success rate for new U.S. companies. The expectation is that jobs created through E-Scholars ventures will stay in the Kansas City area.
"Ten entrepreneurs a year will hire a lot of people," Norton said. "Imagine what 100 a year would do."
Simmons said immigration reform is often a controversial hot-button issue.
However, "We have been fortunate that both sides of the aisle see the importance and that this hasn't become politicized," she added.
As the proposed legislation awaits action from Congressional committees, Das' future in the U.S. remains in limbo, but his attitude is upbeat.
"I am hopeful that something goes through before I graduate," he said.