Player Profile: Emile Blakesley and Kara Lee- Destined to play together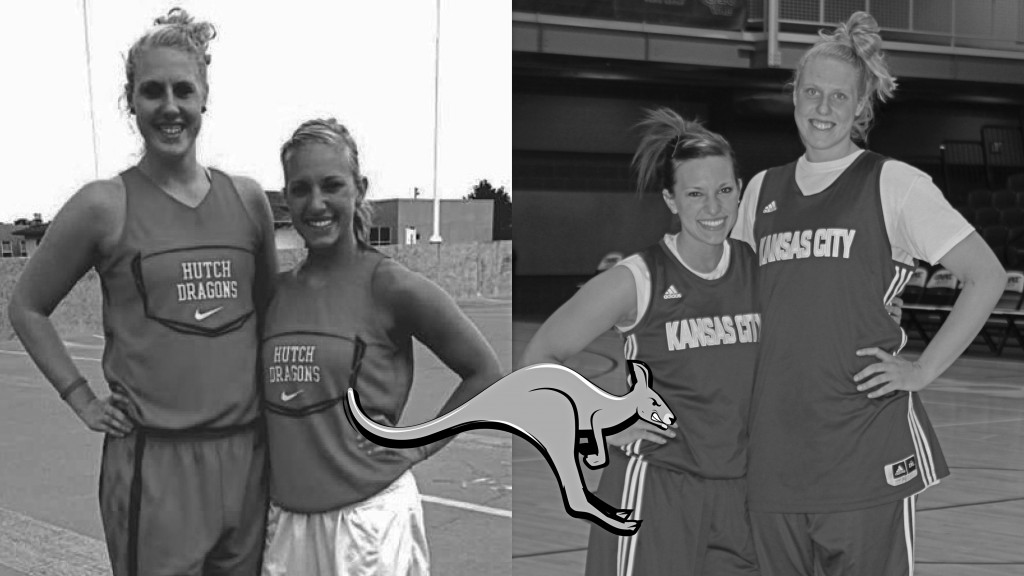 Not much separates 'Roo guard Emile Blakesley and center Kara Lee, except maybe for eight inches.
Blaksely, 5'8", is an inch taller than the team's shortest player. Lee, 6'4", is an inch shorter than the tallest.
Blakesley was a freshman at Johnson County Community College in 2010 when she observed potential JCCC recruit Lee, who was still playing at Seaman High School in Topeka.
"I had no idea when I watched her play that we would be teammates on two different teams and become such good friends," Blakesley said. "Now I can't imagine not being her teammate."
The Hutchinson Community College Dragons added Blakesley, a hometown product, and Lee to their roster in 2011. They helped the Dragons earn a spot in the National Junior College Athletic Association Region VI (Kansas) championship.
At JCCC and Hutchinson, Blakesley started in 33 games each season. She averaged 9.5 and 9.4 points, respectively.
At Hutchinson, where she was coached by John Ontjes, Blakesley was recruited by the 'Roos and opted to join UMKC as a junior.
"Coach Ontjes knew some coaches on the UMKC staff and that helped get my recruitment going," Blakesley said.  "After a spot opened up a little later, I was able to fill it.  It was good timing and a good fit.  It was close to home and had dental hygiene as a major."
Last season was a dream come true for Blakesley. She appeared in 31 games, including one start. Lee still played for Hutchinson, but she remained in close contact with Blakesley and was also being recruited to join the Roos as a junior.
"Last season, we talked a lot," Lee said.  "We would text, and Emile would help me with my classes.  Once I started getting recruited by UMKC, we talked about me coming here and re-teaming."
Lee helped Hutchison to a 33-1 record and a national runner-up finish.
"I asked her about the team and about campus life to see if it would be a fit for me," Lee said. "I trusted Emile, so her opinion weighed heavily on my decision."
Once Lee decided to join the 'Roos, the two became even closer.
"Emile is someone who I can always talk to about anything," Lee said.  "She always has my back, and I love her for that."
Chimed in Blakesley:
"I was excited when I found out she was coming here and now we live and do almost everything else together. The saying, 'teammates become friends… friends become family' holds true with most of my teammates, but especially with Kara."