Softball team stands 7-7 after weekend matches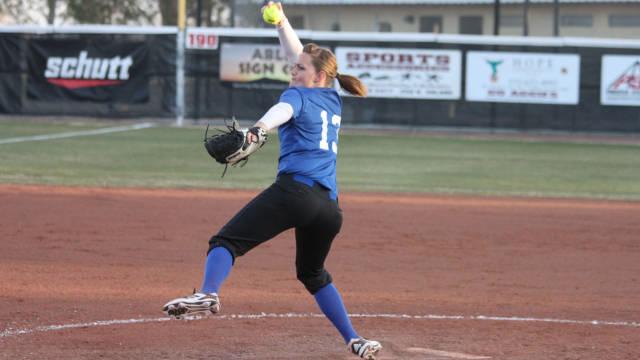 After a five-loss performance at the Troy Cox Classic in Las Cruces, N.M. the 'Roos softball team had a great comeback this past weekend, finishing the Blues City Classic with four straight victories and evening their record at 7-7.
The 'Roos saw their losing streak extended to six games with a 4-2 loss against the SIU-Edwardsville Cougars last Friday. UMKC got off to a fast start, takinga 2-0 score in the first inning but failed to score again.
In the loss, Katien Kelley and Caitlin Christopher each went 2-for-3. Starting pitcher Cinda Ramos allowed six hits and three earned runs while walking three and striking out one.
Then the 'Roos started to turn their weekend around with a sweep of Saturday games against indiana State and Belmont, respectively.
In the first game,UMKC defeated Indiana State Sycamores 5-3 behind 12 hits. Deanna Friese struck out 11for the second time this season.
Belmont took an early lead with infielder Mia Vierra's two-run homer off pitcher Cinda Ramos in the first inning but the 'Roos rallied for a 4-3 victory. Jenna Rangel, Kelsey Dean and Brooke Parker tallied a run and a hit each.
On the final day of the Blues City Classic, hosted by the Memphis Tigers, the 'Roos swept Nicholls State and Detroit University to run their winning streak to four.
The e'Roos trouncedNicholls State with a 16-3 mercy-rule victory. Marlee Maples went 1-for-3 with three RBI and a stolen base, while Brooke Parker went 1-for-2 with two runs scored, two walks and an RBI.
In a 6-1 victory against the Detroit Titans, the 'Roos overcame a 1-0 deficit in the third inning when Liz Broyles scored after an error and Emily Ott's run-scoring single to right drove in Maples.
Next, UMKC will play in the Coaches vs. Cancer Tournament, hosted by Southeast Missouri State.