Inclement weather leads to class cancellations
Two large blizzards imperiled Kansas City's roads but gave students an unusual treat—snow days.
Classes were cancelled Monday evening and Tuesday this week and Thursday and Friday last week.
Students waited in anticipation last Wednesday for the University to call off classes a day in advance in preparation for Winter Storm Q.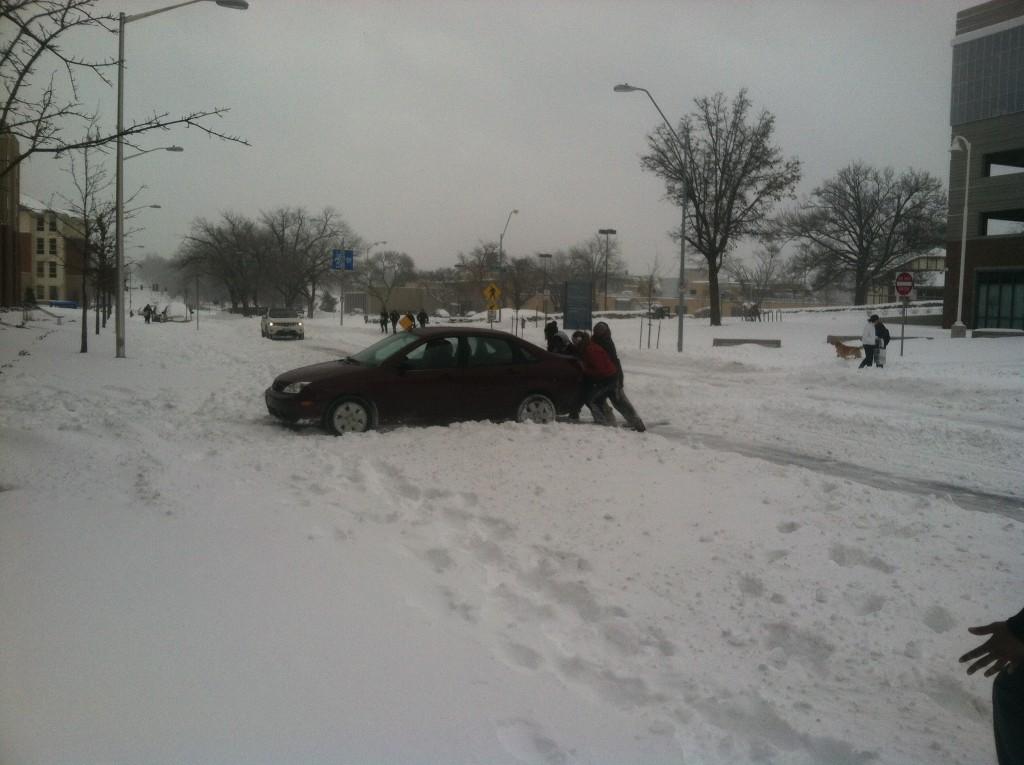 UMKC was one of the last area schools to cancel class, as snow was forecasted to reach a new record.
Around 4 a.m. Thursday morning, students were awakened by the robotic phone call the University sends out in emergencies.
By mid-morning Wednesday, the entire Kansas City metro area was blanketed in snow falling at a heavy rate of up to four inches per hour to the south. At one point, Kansas City received more snow in one hour than the area has had in the last two years combined.
But this wasn't just any snow. It was thunder snow, snow accompanied by thunder and lightning during parts of the morning.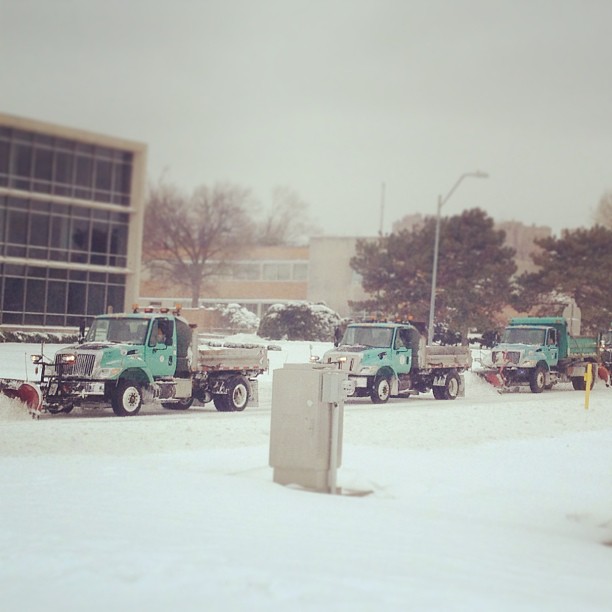 KCI airport measured 9.2 inches of snow, while areas to the south, like Overland Park, reported snow up to 13 inches deep.
The last major snowfall the area had was the blizzard of 2011, when Kansas City measured around nine inches of snow.
Cars were left stranded on the highway and exit ramps, many of which were towed to overflowing tow lots. Tow lots were so overflowed that tow trucks started moving cars to Arrowhead Stadium.
Even snow plows and ice trucks were stuck in the nasty conditions Q brought.
Those smart enough to move their cars into the garage before the storm were still surprised when they couldn't get out of their driveway without spending several hours shoveling.
Cars that were parallel parked on campus were unable to move without being dug out.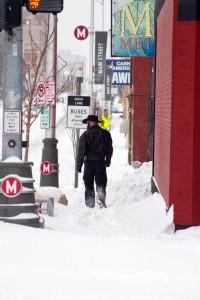 This week, Winter Storm Rocky is bringing an estimated 10 and 20 inches for the metro area, and cars are stuck once again.
Mayor Sly James asked Kansas City residents to park on the west side of streets running north and south, and park on the north side of streets running east and west to accommodate snow plows. Drivers are allowed to ignore no parking signs in order to comply.
Those who left cars parked overnight on campus were advised to park in one of UMKC's garages for a few days to avoid being stuck.
UMKC is littered with evidence of students taking advantage of their snow days. In front of Grant Hall, several snowmen stand, waiting to be knocked down by other students. Sled tracks are seen on some of the hills around campus, in front of the Oak Street Residential Hall, and behind the Oak Street Apartments.
Students looking for the best sledding hill in town should head to Suicide Hill in Brookside or hunt around for some of the less populated hills in the area. Kansas City has a lot to choose from.
Students who want to have fun after the next fresh snow can head to Snow Creek in Weston, Mo., where they can go tubing, skiing or snowboarding with special college prices.
Tubing is $21 per student, while skiing and snowboarding are $20 for a lift pass, and $19 for equipment rental. Hours for this special price are 9 p.m. to 2 a.m., perfect for students' schedules.