Body discovered at Linda Hall Library identified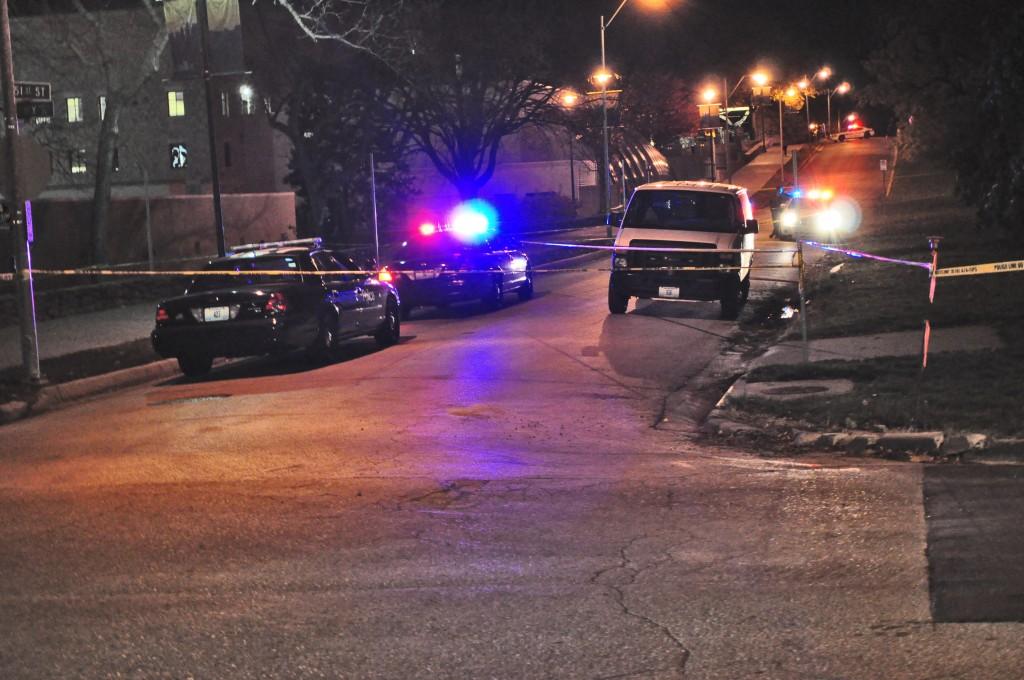 The body of an elderly man was found last Wednesday on the grounds of Linda Hall Library.
At 4:15 p.m., Kansas City police responded to an ambulance call made by a groundskeeper who had discovered the body of a Caucasian male in his 70s.
KCPD detective Everett Babcock said the death was an apparent suicide based on forensic evidence and a handgun and suicide note addressed to a relative, which were recovered from the scene.
According to Babcock, the death most likely occurred within 12 hours of the call.
The man, identified as William E. Faeth, lived within several blocks of campus. Faeth was a 1963 graduate of the College of Arts and Sciences and a frequent donor to UMKC.
Although Linda Hall Library is privately owned, it is surrounded by UMKC's Volker campus. The body was removed from bushes behind a wrought iron fence at the northwest corner of the library's expansive grounds.
Spectators watched from outside the Student Union as police interceptors and yellow tape barricaded a section of East 51st Street to investigate the scene.
Rumors circulated on campus and students' Facebook and Twitter feeds.
Despite this, there was little reporting of the death in local media, and no information was released from UMKC officials until the morning after the incident.
A mass email was sent to all of UMKC late Thursday morning with a letter from UMKC Police Chief Michael Bongartz:
"Many members of our university community have been asking questions about an incident Wednesday afternoon that drew a substantial police response to the Linda Hall Library at the center of campus.
Because the Linda Hall Library is privately owned, the incident fell under the jurisdiction of The Kansas City Police Department. We did not make any announcements initially because the Kansas City Police assured us from the outset that the incident posed no danger to our campus. Since then, the incident has been confirmed as a suicide with a tentative identification of the victim as a man in his 70s, according to police. Kansas City Police said they will have no more information to release until the deceased's next of kin are notified. That process is still underway.
UMKC Police have been in close contact with the Kansas City Police from the beginning. Once more detailed information is available, we will share it with you.
Thank you for your patience."