Surabhi Event brings a taste of India's Diwali festival to UMKC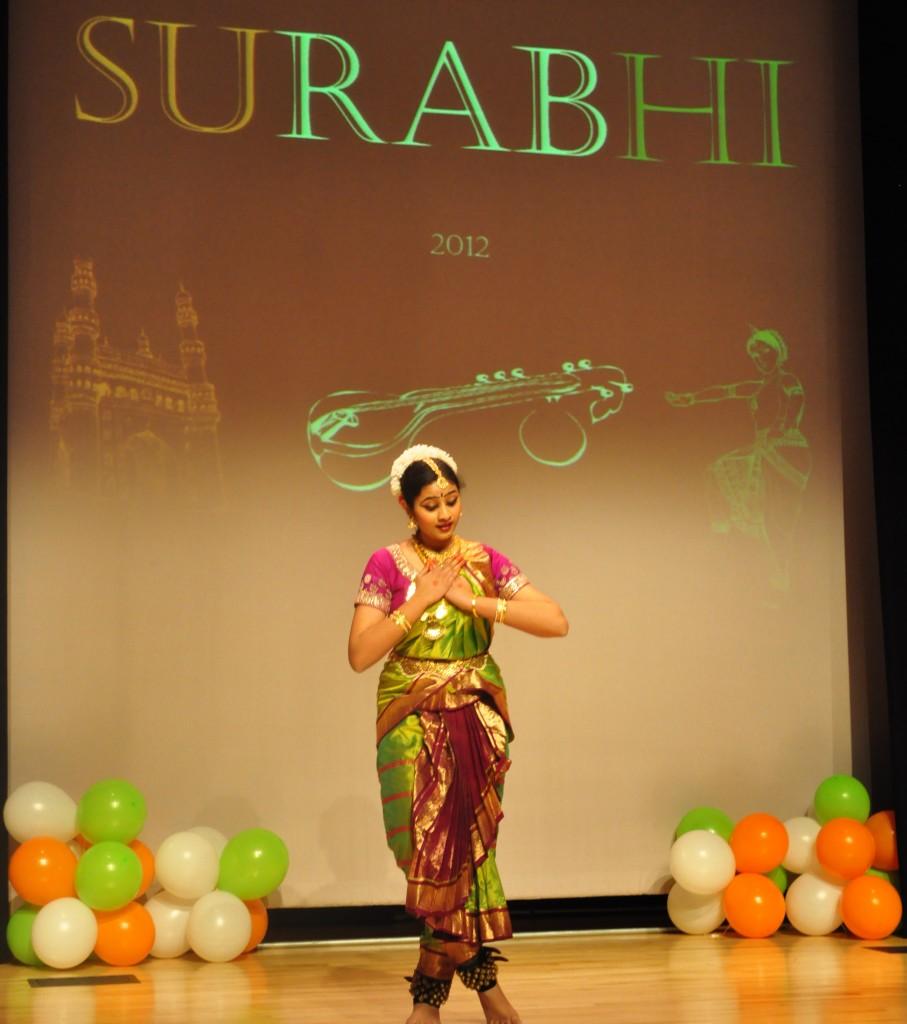 India is a land of diversity. Its 28 states and seven territories each have a unique culture. More than 1,000 languages are spoken.
Festivals play an important part in showcasing the customs of each state, but one festival, Diwali, is celebrated throughout India
In English, Diwali is called the "festival of lights."
During the festival, oil-filled clay lamps are displayed in each household and public spaces to celebrate the triumph of good over evil. Firecrackers are set off to drive off evil spirits.
On Sunday, UMKC's Indian Student Association (ISA) kicked off Diwali two days early with a customary celebration of Surabhi, a cultural fest at the Student Union Theater.
Surabhi is anticipated by both Indian students and others on campus who appreciate its cultural flair, colorful traditional attire, music and dance.
Many students consider Surabhi celebrations similar to those in India, although it is not  convenient for them to celebrate Diwali as it is traditionally celebrated in India due to the lack of time and resources for preparation in the U.S.
Each year, students at UMKC celebrate the Surabhi with a mix of activities and traditional dress representing India's many cultures.
This year's Surabhi has been expanded from previous celebrations at UMKC.
Performances were rated by a panel of judges and prizes were given to outstanding participants.
Jatinder  P. (J.P.) Singh, general manager of UMKC Dining services and  Lashondra Randolph of the Activities and Program Council (APC) were the chief guests  and  judges. Many professors  also participated.
Students dressed in bright, colorful traditional attire brought the joy of Diwali to the event.
Guests were welcomed with a colorful art display  by Karthik Kesanakurthi and a rangoli artwork by Mayuri Patel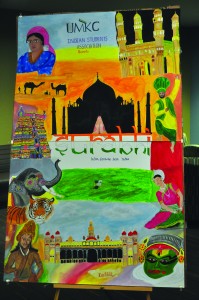 The show started with the National Anthem followed by the Indian National Anthem.
The show was introduced with a melodic, spiritual song in Hindi by Mayuri Patil, a Civil Engineering student.
It was followed with a performance by Keerthi, who performed a popular Indian classical dance form called "Bharathnatyam." That was followed by another song, "Mayuri Patil," and a dance performance by the "Bhargava Thondapu, Pramod,Krishna," a student trio.
This was followed with a performance by Jyothi Samuel Kumar Arapally, who sang and played the guitar, bringing a soothing, pleasant ambience to the theater.
Next came solos by Ph.D. student Aadit Modi, who has excited crowds in each of the past three Surabhi events.
The biggest eye-catcher of the event is the fashion show, which brought thunderous applause. Students wore attire representing the cultures of their respective home states in India.
The atmosphere was upbeat and marked by national pride as students walked on the stage to a recording of the Indian National song, "Vande Matram."
The show continued with dance performances by students Tanvi Narkhede, Anudhriti Kashyap and Harish Varma, followed by a song by Bhavani Ramineedi and Nadini Parmi
Priya Iyenger offered a pleasant spiritual song, then Adele's "I Set Fire to the Rain."
Next came a dance performance by "Jaffa Gang," which kept the show lively and the audience entertained. The show culminated with the surprise hip-hop performance medley by a group of male students dancing to seven different songs, once again drawing huge applause.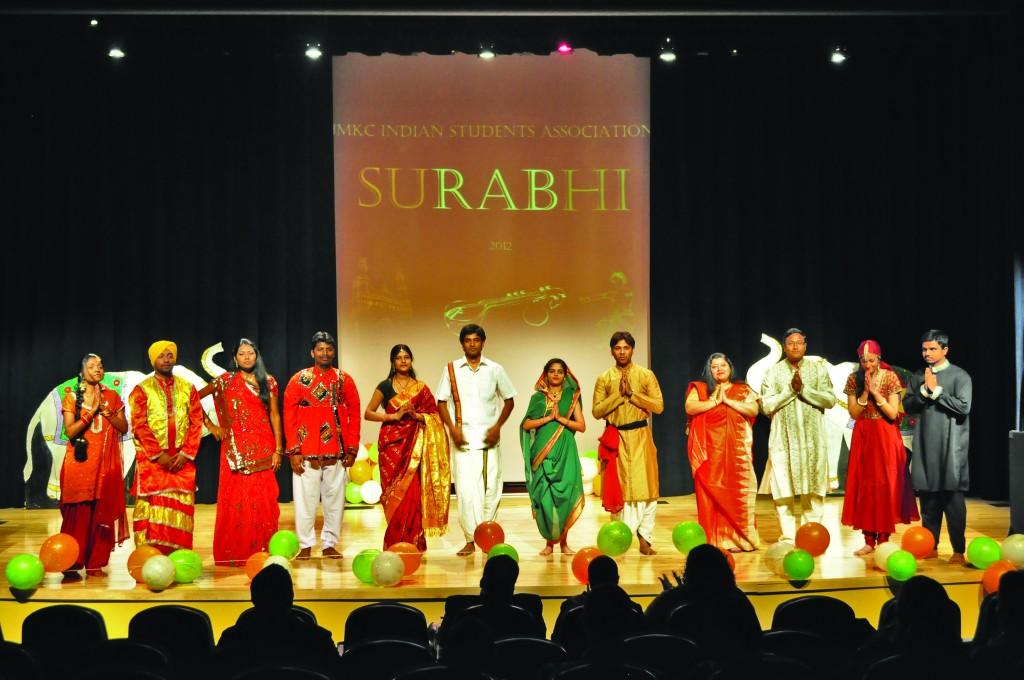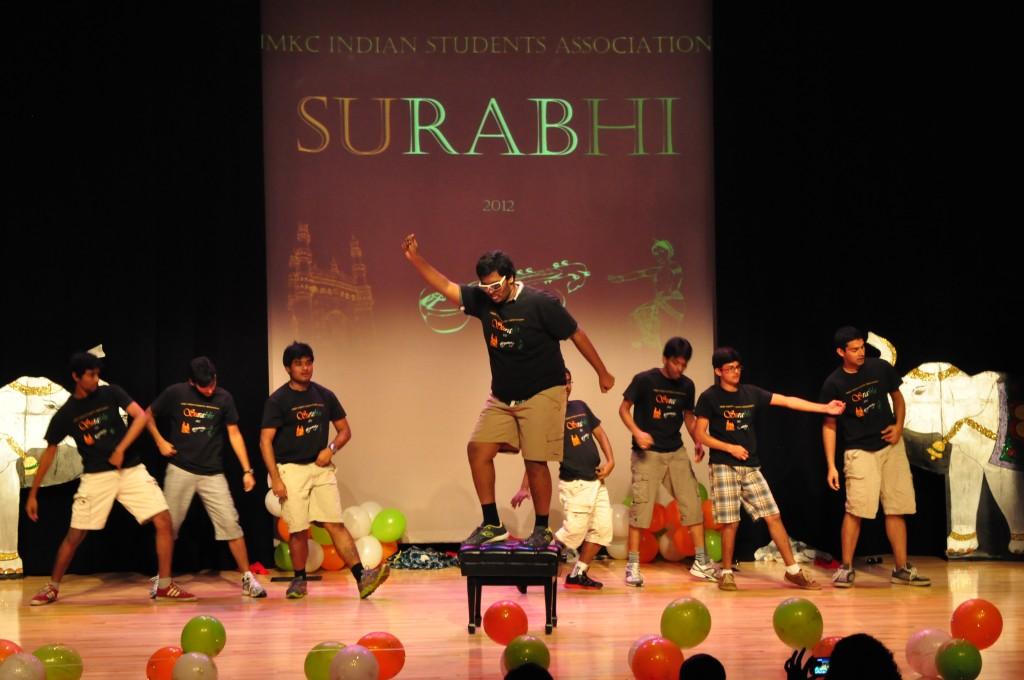 Student Mayuri Patil was the center of attention with three songs performed in three different Indian languages.
Next came stand-up comedian Kapil Jain, who got plenty of laughs.A duet by Tanvi Narkhede and Vijay Walunj and a solo by Bhargava Thondapu made the show even more entertaining.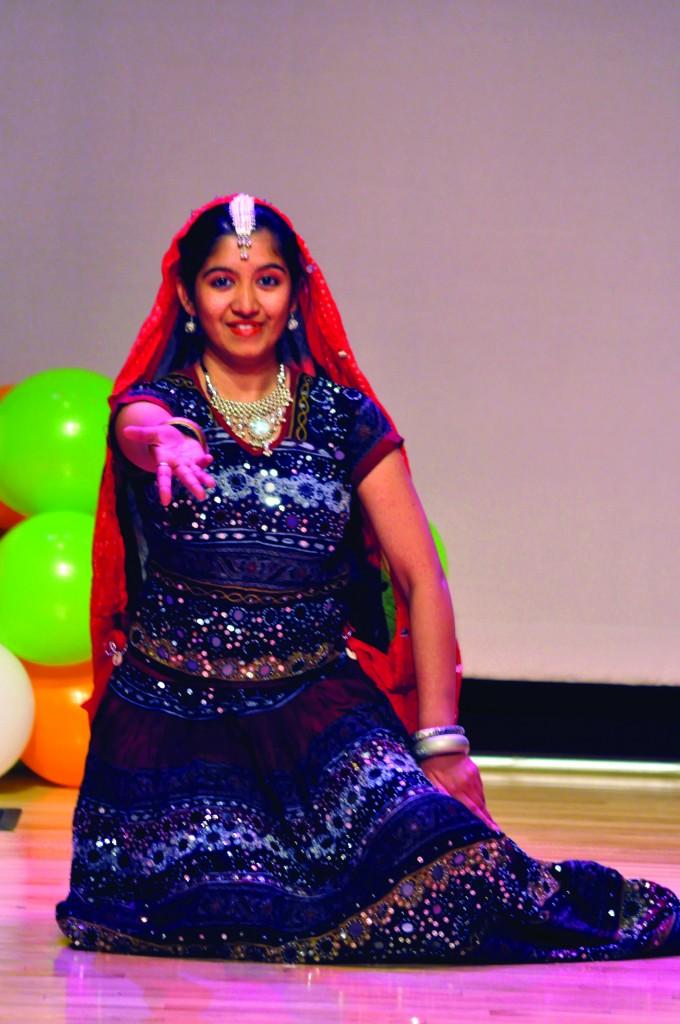 That was followed by Yogesh Suhag covering the One Direction song, "What makes You Beautiful."
The event also included the invocation of the New ISA executive committee for the 2013 academic year. It includes Sashi Saripalle, Vikas Gottemukkula , Nikhil Kassetty, Varun Musku, Harshakiran Nimmagadda, Usha Patil, Prathyusha Thokala, Tapsy Thum and Sriram Tankasala
"Just being a part of the event by itself gives me immense joy," said ISA organizer Sashi Saripalle "This is one time of the year where everyone shares the same passion – Surabhi. Surabhi is one of the most awaited events, and I thought this year Surabhi was even more entertaining."