No playoffs for the women's soccer team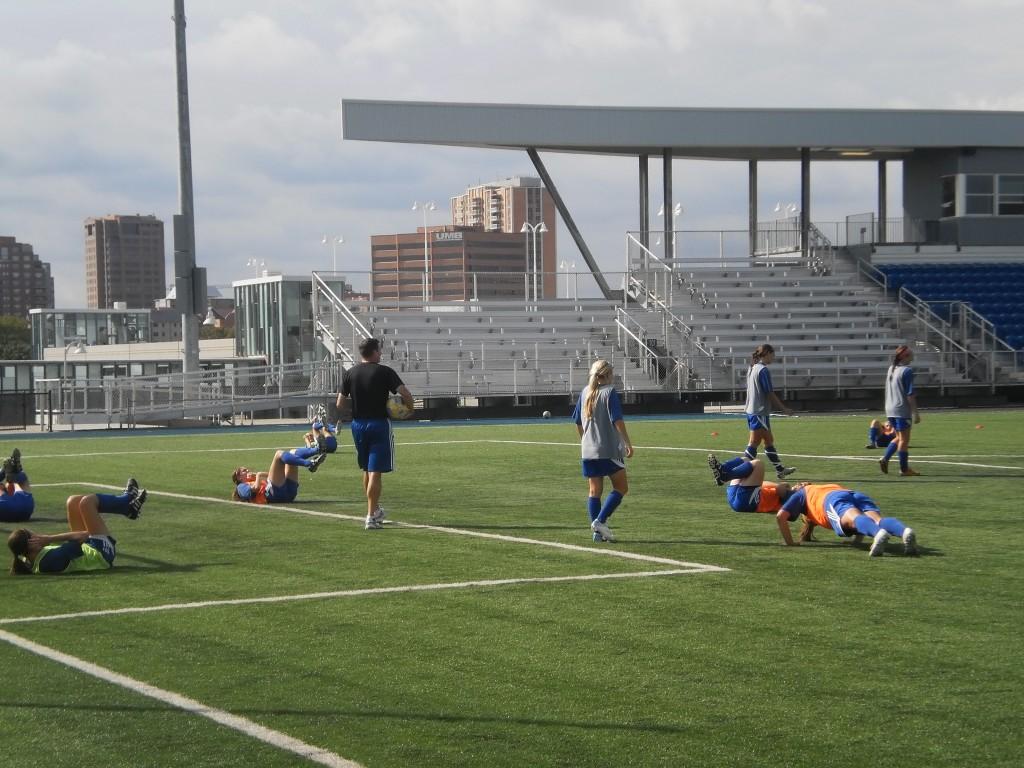 The season is over for the women's soccer team due to a disappointing 3-4-1 record in the Summit League that left it out of the playoffs.
One of the toughest tests for Coach Chris Cissel was the injury of starter goalkeeper Jami Finnell who had won her fourth career Defensive Player of the Week award before suffering a severe knee injury after only three games into the 2012 season.
Junior forward Taylor Bare earned her second Offensive Player of The Week and led the team with six goals.
Hannah Chadick and Hunter Wagoner lead the team in assists, with three each.
Goalkeeper Nina Tzianos played 15 games and had 71 saves throughout the season.
The team was hurt by its inability to win more often at home. They stood just 2-3-3 at Durwood Soccer Stadium, with wins against Green Bay and Oakland.